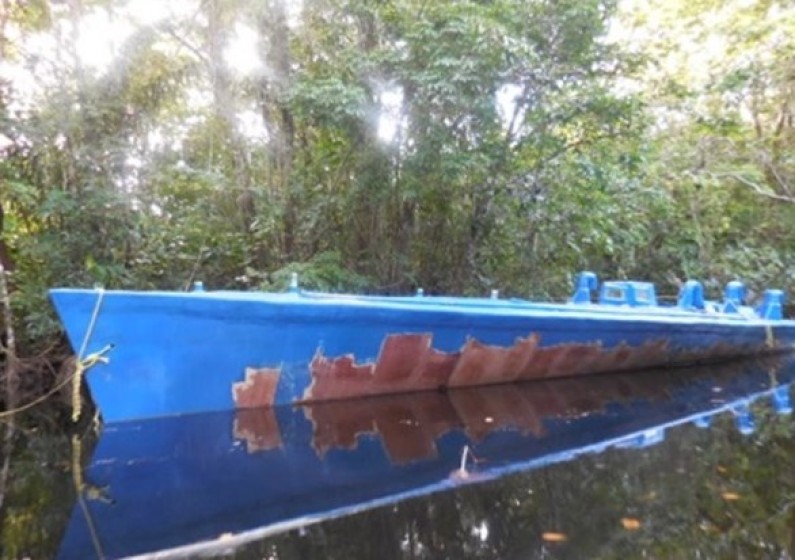 The semi submersible vessel which was found in Guyana's Waini river two weeks ago, has been brought to Georgetown as investigators continue their probe into its discovery and uses.
Agents of the Customs Anti Narcotics Unit are convinced that the submarine was being used to ferry drugs and other illegal items into and out of Guyana. The US Drug Enforcement Agency has been assisting with some parts of the investigation.
A shop owner from the Waini area is in the custody of the Customs Anti Narcotics Unit being questioned about the drug submarine. He was taken into custody over the weekend and according to sources familiar with the investigations, he has not been cooperating with the investigations.
The man's name has not been released and sources close to the investigating teams have indicated that it is unlikely any charges will be filed against him as he continues to refuse to answer questions.
Local Law Enforcement believe the vessel may be linked to a  number of key players in the local drug underworld. Over the past two years, many of the associates of one jailed drug king pin have been moving into gold mining and taking up residence in the interior communities. Investigators are also looking to see if some of them may have any links to the vessel.
It is believed that the vessel was constructed in Guyana and was used to move drugs between South American locations.
Filed: 1st September, 2014