A number of government departments and agencies are getting set to increase their response to those flooded communities as more floodwaters could be on the way.
According to a statement from the Ministry of Public Infrastructure, the spring tides will continue until the 2nd October, 2019.
The Ministry's Sea and River Defence Department is currently assessing the impacts of the spring tides on the sea and river defence infrastructure and affected communities in various locations along the coast.
Chief Sea and River Defence Officer, Kevin Samad has reported that technical teams from the various Sea Defence District Offices have been monitoring vulnerable stretches of defence structures impacted by the spring tide and measures are being taken to minimise flood impacts where this is achievable in the immediate circumstances.
The current spring tides have been described by the Civil Defence Commission as unprecedented.
It is one of the highest tides recorded for this year.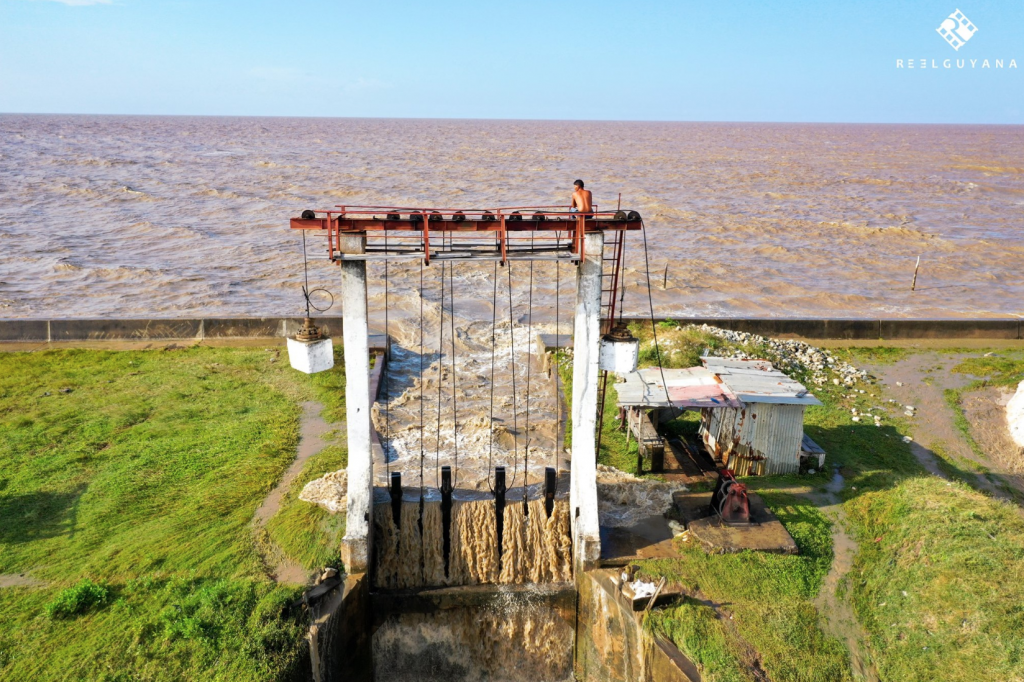 Based on the published tide tables, high tide levels in excess of 3.2m above Chart Datum were experienced, with a maximum high tide level of 3.36m above Chart Datum on September 29, 2019.
Several areas along the Demerara coast have experienced mild to severe flooding due to overtopping of revetments, seawalls and earthen embankments in locations in Regions 2, 3, 4 and 6.
With regard to the measures being taken to minimise the impacts of the current spring tide, the Chief Sea and River Defence Officer indicated the Sea and River Defence, Force Account Units have been working to heighten vulnerable sections of earthen embankment and reinforce stretches of revetment and sea walls to minimise the extent of overtopping.
Additionally, contractors have been engaged to reinforce and heighten revetments and desilt drainage canals that function to contain overtopping discharge, as well as community drains. The Sea and River Defence Department will be programming major rehabilitation and reconstruction interventions to strengthen the flood protection infrastructure in all impacted areas.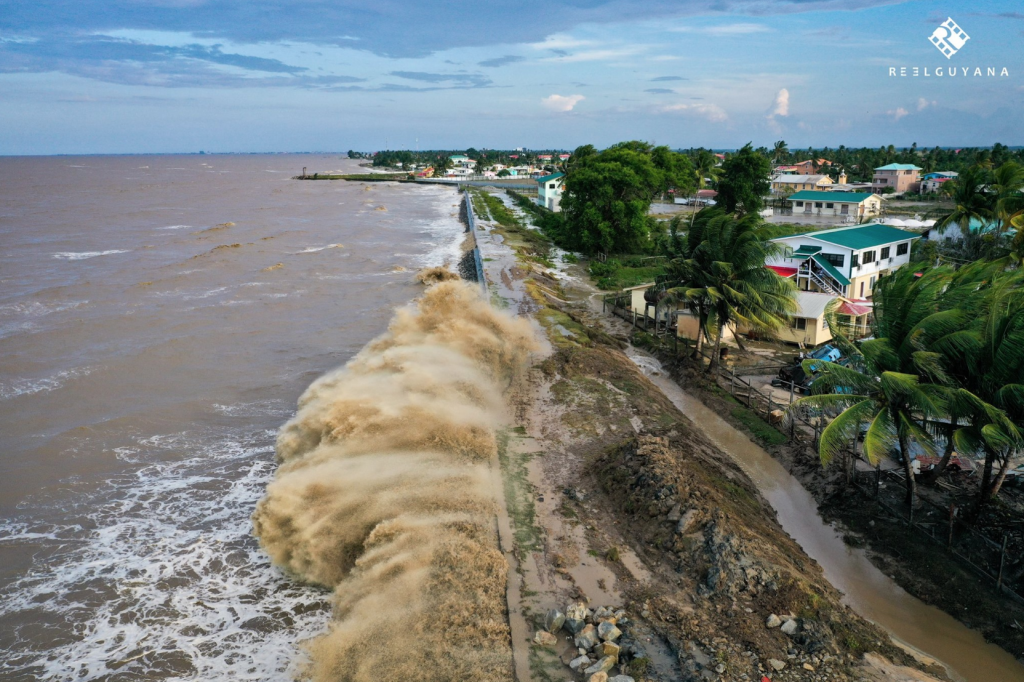 The Ministry said strategic measures will be required at a national level to reduce flood vulnerability through engineered interventions, strategic land use planning and a risk-based approach to shore zone management.
The Public Infrastructure Ministry is also of the view that allocated financing for the sector needs to be increased considerably to advance the strategic approach.
(Photos by Reel Guyana)