Professor Eon Nigel Harris, a Guyanese who recently retired as the Vice Chancellor of the University of the West Indies, has accepted the offer to head the University of Guyana and was installed as the 9th Chancellor of the institution on Wednesday.
Professor Harris received glowing tributes at his installation ceremony, where he was regarded as a Caribbean Statesman and a renowned scholar.
In his inaugural address as UG's Chancellor, Professor Harris was quick to point out and emphasize that without appropriate financing, he could not possibly achieve the transformation that is expected to lift the institution to the level that is anticipated.
He said he intends to look at the recommendations of the Transformation Task Force, convened by the University Council in February, which speaks to governance, resource mobilization and finance.
The Task Force had recommended an increase in government subventions, moderate increases in tuition fees, implementation of a solid system to collect re-payment of student loans.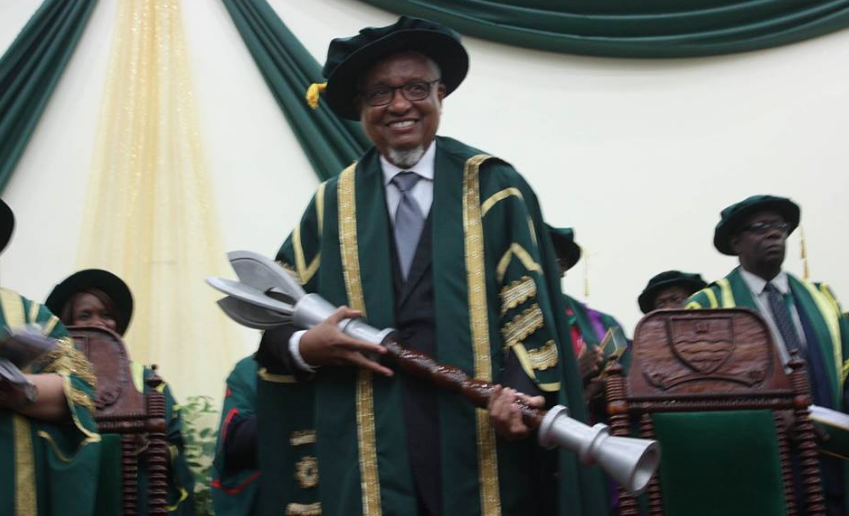 "Other recommendations included a contribution of tertiary education from the lottery and like funds, creation of an education levy, enhancement of corporate philanthropy and building relations with alumni," he added.
Professor Harris said he perused the list of measures to increase the University's finances so that he could urge the relevant authorities to get on board. "We must ensure that urgent and aggressive measures be taken to implement as many of the recommendations as possible," he said.
"The task force recognized the urgent need for a major change in the governance of the university if it is to progress and recommend a re-writing of the University Act and Statutes," he also reminded.
The newly installed Chancellor said a review of the University's rules and regulations is required. He remarked that the University is moving swiftly forward with the implementation of these recommendations, hopefully with a grant from the Caribbean Development Bank.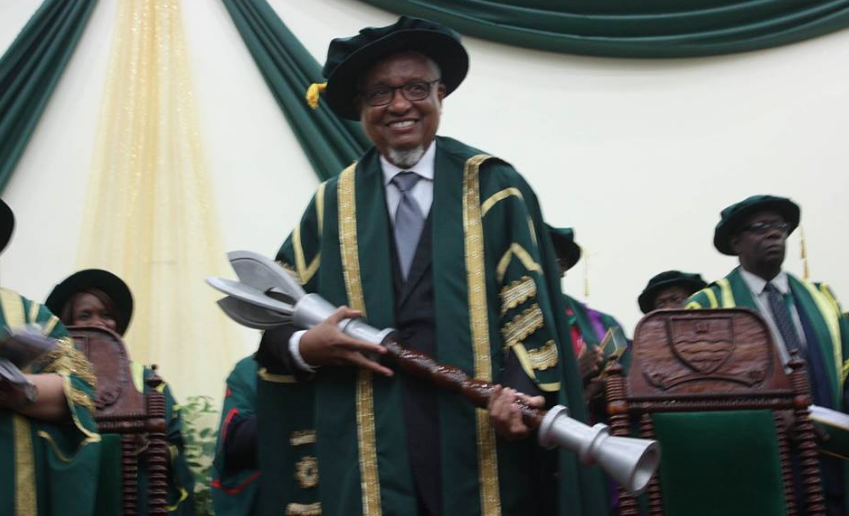 "After 11 satisfying years as Vice Chancellor of the University of the West Indies, I was looking forward to a quiet retirement of good books and music on the veranda," Mr. Harris said, while noting that despite that dream, he could not refuse the opportunity to give back to the country of his birth and early beginnings.
Prior to joining UWI, Professor Harris was Dean and Senior Vice President for Academic Affairs at the Morehouse School of Medicine in Atlanta, Georgia from 1996 to 2004.
He was previously a faculty member at the University of Louisville, in Kentucky (1987 -1996) where he rose to the rank of Professor of Medicine and Chief of the Division of Rheumatology.
While he was Vice Chancellor of UWI, he held many other leadership posts.  (Kurt Campbell)