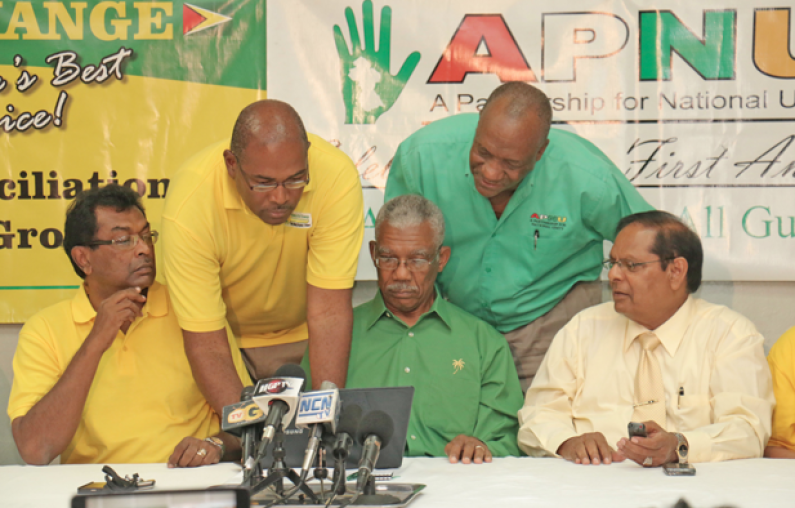 The Alliance For Change, which is the smaller party in the APNU+AFC coalition, is expressing concern over the centralized power that has been entrusted in the Minister of State, Joe Harmon.
The AFC hosted a leadership retreat today and discussed the fallout over Harmon's appointment of Contractor, Brian Tiwarie as a Ministerial Advisor. The appointment was rescinded by the President when he learnt of it.
In a statement this evening, the AFC said it "is of the opinion that the current difficulties which the government has encountered in the continuing revelations arising out of the appointment of the Advisor on Business Development and the issues surrounding this, have their roots in the concentration of the powers of the office of the Cabinet Secretary, the Minister of State in the Ministry of the Presidency and the effective Head of Presidential Secretariat in a single person".
According to the AFC statement the responsibilities of each of the three portfolios are substantial and of critical importance to the smooth operations of the Government and "would benefit from separate appointments".
The AFC said it has mandated its leadership in Cabinet to have these issues raised and addressed as a matter of national importance.
"The AFC is committed to responsible and transparent governance and looks forward to the conclusion of the Code of Conduct for government officials and the application of same", the statement said.
The Alliance For Change noted that it remains committed to the Coalition Government "while recognizing that the principles of good governance, transparency and equal opportunity are fundamental to the success of the Coalition".
AFC Executive Members have long whispered about the amount of power that the President has placed in the Minister of State.  Some AFC leaders have quietly raised the issue in the past.
(File photo from Stabroek News)