Guyana is rebounding well from the effects of the COVID-19 pandemic on the travel market and the country is already seeing an increase in visitor arrivals that is close to the pre-pandemic levels.
The announcement was made by the Minister within the Ministry of Public Works, Deodat Indar during his address to the Conference on International Air Transport which is currently underway in South Korea.
The Minister told the conference that Guyana saw a 72% decline in international travel during the first year of the pandemic in 2020. In 2021, there was a 47% decline when compared to the pre-pandemic air travel numbers.
But Minister Indar announced that the situation has been improving gradually and as of May 2022, Guyana is at 95% of the pre-pandemic passenger number and the Government expects to close this year with 5% more passengers than in 2019.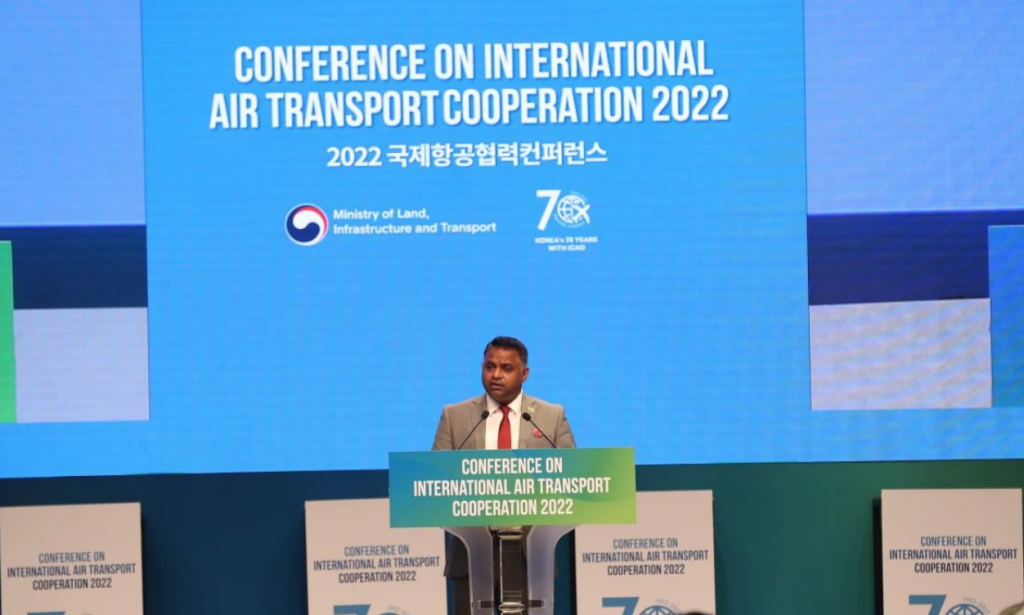 It was also noted that domestic travel also saw big drops in the past two years, but cargo movement by air has been generally unaffected by the pandemic.
The Public Works Minister told the air transport conference that the Guyana Government sees the aviation industry as very robust, and in anticipation of its rapid growth, the country is continuing to invest in this sector.
He made reference to the expansion works at the Cheddi Jagan Airport.
It was noted that while the threat of the Covid-19 pandemic is easing in Guyana, all countries must still cooperate on other fronts in dealing with the ever-present threat of Climate Change.
The international conference is examining climate change and its impact on international air travel.
"According to ICAO, both international and domestic aviation combined contributes approximately 2.1 % of global CO2 emissions or 915 million Tonnes of Co2. The Aviation sector is responsible for 12% of Co2 emissions from all transport sources. Without interventions, the impact of aviation on the climate will continue to increase over time with negative effects such as changing weather patterns and increased torrential rainfalls", Minister Indar noted.