US Ambassador to Guyana, Sarah-Ann Lynch has indicated the US government's readiness to assist Guyana in its climate change fight as the international community gears up for the International Climate Change Conference later this year.
The US itself only rejoined the Paris Climate Change Accord recently following the change of government there.
During a dinner last evening to mark the Independence Anniversary of the United States, Ambassador Lynch noted the importance of Guyana and the US working together in the area of sustainable development.
"Looking forward, I must also mention our common goal to fight climate change – a serious threat to sustainable development, and one of President Biden's key priorities. The Guyanese leadership here tonight has been clear that Guyana will not lose sight of the importance of climate change action. The U.S. stands ready to assist you as you finalize your Low Carbon Development Strategy, and as we both prepare for the all-important Climate Change Conference (COP26) in Glasgow this coming November", the Ambassador said.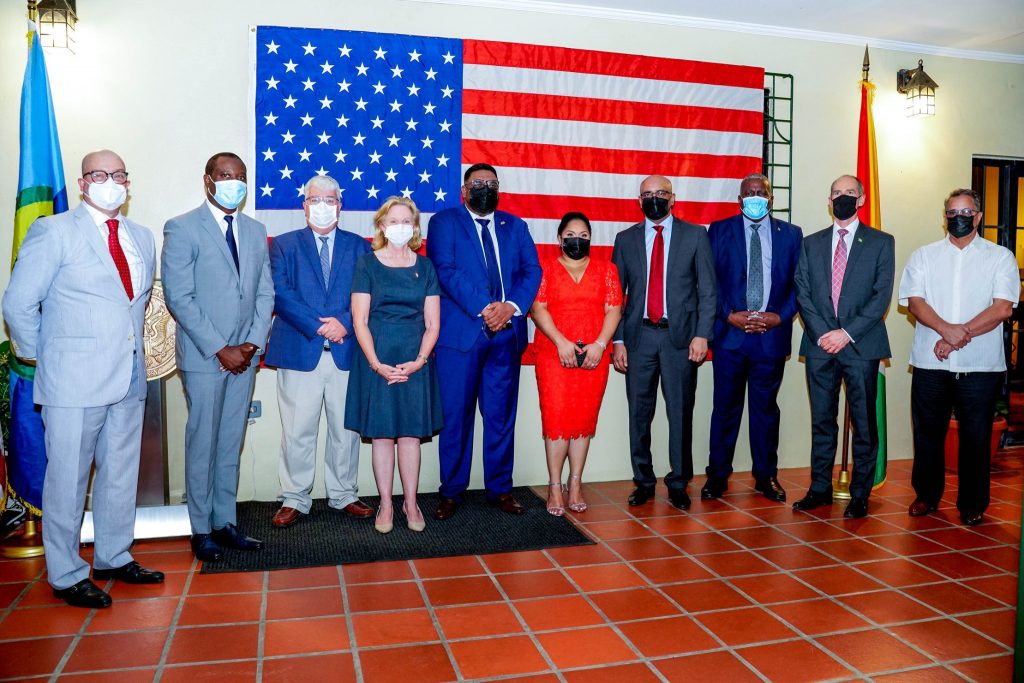 In his remarks, President Irfaan Ali said Guyana stands ready to work with the US in preparing for a post-COVID-19 world and to tackle climate change.
President Ali said "Guyana applauds the bold plans announced by US President Joseph Biden to rejoin the Paris agreement on climate change and reduce greenhouse emissions by 50%".
The President also offered thanks to the United States for supporting democracy in Guyana.
Guyana and the United States have been sharing diplomatic relations for the past 55 years.