Fourteen internet-ready computers are now available for use, free of cost, to residents of Albouystown, following the official opening of yet another Information and Communications Technology (ICT) Hub by the Government.
Located in the compound of the Heavenly Light Church on Cooper Street, the hub will be open to the public from 16:00 to 21:00 hours daily. Four community ICT hubs were promised to Constituency 10; Albouystown is awaiting one more, and the other two to will be established in Charlestown.
Director, Community Development and Social Management of the National Data Management Authority (NDMA), Phillip Walcott speaking at the recent opening, said this is in keeping with President David Granger's vision of ensuring that all Guyanese become computer literate.
According to Walcott while affordability is a challenge for some citizens, connectivity is a problem for others; hence a US$31M project will be launched later this year, to extend the reach of the internet.
The failure of the One Laptop Per Family (OLPF) project, initiated under the previous administration was attributed to the absence of connectivity and training. "It is amazing how many Guyanese are not equipped with such knowledge…the devices are now being used to prop up windows and beds," he said.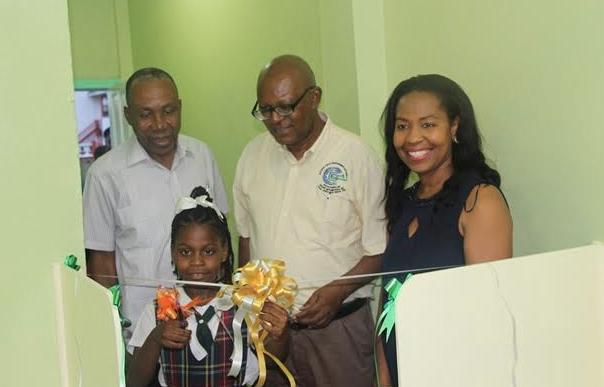 Knowledge of how to access the services is equally important as is the provision of the devices and the community ICT hubs provide both access and training, Walcott noted.
He explained that the government is currently in the process of digitalising records such as birth certificates and land records, creating online access to these services, hence the step to ensure all citizens receive computer training.
A call was made to stakeholders to utilise the facility by Constituency Councillor Malcolm Ferreira, who pointed out that the hub now needs a photocopier; printer and scanner all-in-one machine. Ferreira noted that acquiring space to house the hub was one of the most difficult tasks
Meanwhile, Elsworth Williams, who heads the Heavenly Light Church, said students will now have access to services necessary for them to attain good grades.
The NDMA, which falls under the E-Government Unit of the Ministry of Public Telecommunications plans to establish 426 community ICT hubs across the country, over a five-year period.
-DPI-