(BBC) Peru's Congress has sworn in the Vice-President, Martín Vizcarra, to replace the sitting president who resigned amid allegations of corruption this week.
Mr Vizcarra is expected to serve out Pedro Pablo Kuczynski's term, which ends in 2021.
Speaking after the ceremony, he said tackling corruption would be a priority for his government.
But he also urged all sides to put an end to a politics of confrontation and work together to achieve growth.
"This is a new beginning for Peru," he said.
"We need to define clear goals for the country, leaving aside political differences."
Mr Vizcarra, 55, said that in a few days he would appoint a completely new cabinet.
"I propose a social pact to fight corruption and encourage growth, with social integration", he said.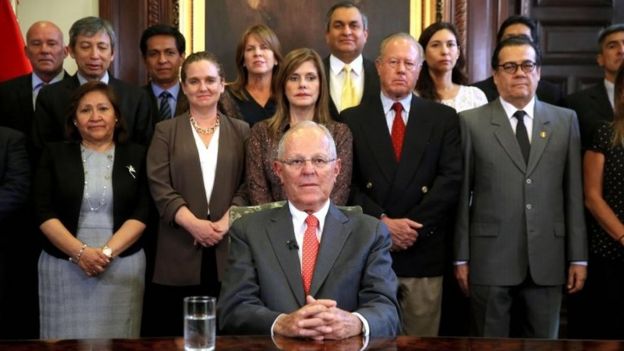 There were calls from the opposition for him to call fresh presidential elections.
His message to Congress, however, was clear – he intends to stay in power until the end of the current term.
For that he will need the support of the opposition, led by politicians loyal to Peru's most divisive figure, former president Alberto Fujimori.
His promise to investigate corruption allegations against his immediate predecessor, Mr Kuczynski, will get the support of Fujimoristas in Congress.
Mr Fujimori's daughter Keiko, who leads the Popular Force party, wished the new president good luck.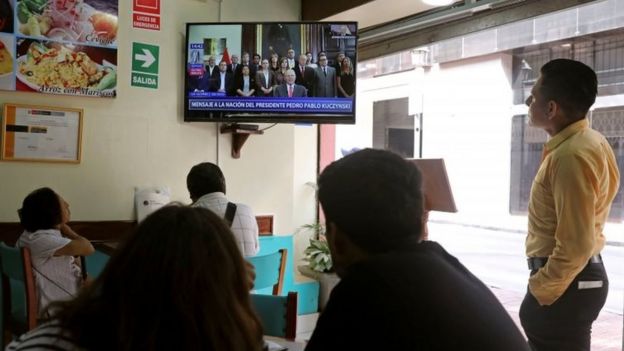 "This is a time for all Peruvians to be united," she tweeted.
A former governor of a mining-rich province, Mr Vizcarra is seen as business-friendly but some Peruvians have questioned whether he has the political experience to handle the presidency at a time of crisis.
To add to the pressure on the new president, Peru will be hosting the Summit of the Americas in three weeks' time, which US President Donald Trump has said he will attend.