Although a date has already been set for elections, Attorney General Basil Williams still believes the opposition People's Progressive Party needs to return to the Parliament to ensure the two-thirds majority is granted for the extension of the government's life.
The Opposition Leader, Bharrat Jagdeo has repeatedly said his party will not be returning to Parliament to grant any extension of the life in the government.
But the Attorney General believes Mr. Jagdeo's position could lead to a crisis.
At the weekly press conference of the People's National Congress today, Mr. Williams said due to the effect of the passing of the no-confidence motion back in December, the Government under Article 106-7 of the Constitution is required to return to Parliament to seek the extension since the three-month deadline has already passed.
"The Leader of the Opposition has been saying that he is not interested, but of course he is free to say whatever he likes in Church Street or on the streets of Georgetown or on the streets of Guyana, But the real test is when Parliament resumes and the matter is called, he must go there and say that he is not complying with the Constitution. Once he does that, obviously, it would create a crisis situation which will imply the doctrine of necessity", the Attorney General said.
He explained that the Carribbean Court of Justice's made it clear in its ruling that it is the Guyana Elections Commission that is solely responsible for the conduct of elections in the country.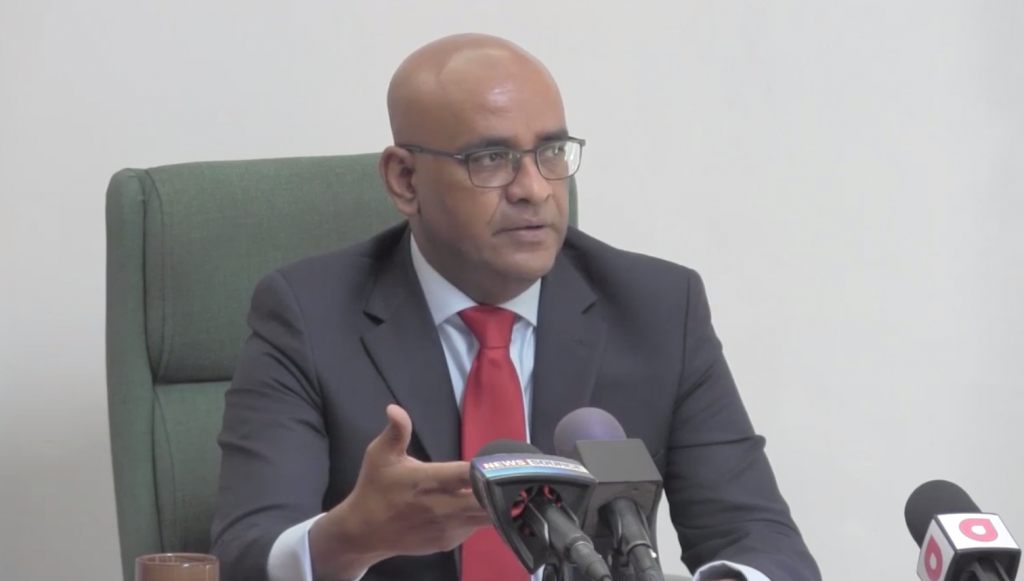 He said with Gecom now signaling its readiness by February 2020 and the President naming a 2nd March date, the Government is required by the Constitution to return to Parliament for the extension.
Jagdeo has said he believes the Government is trying to blackmail the Opposition into returning to Parliament, but he will not fall for it.
The Opposition has not attended a Parliamentary sitting since last year.