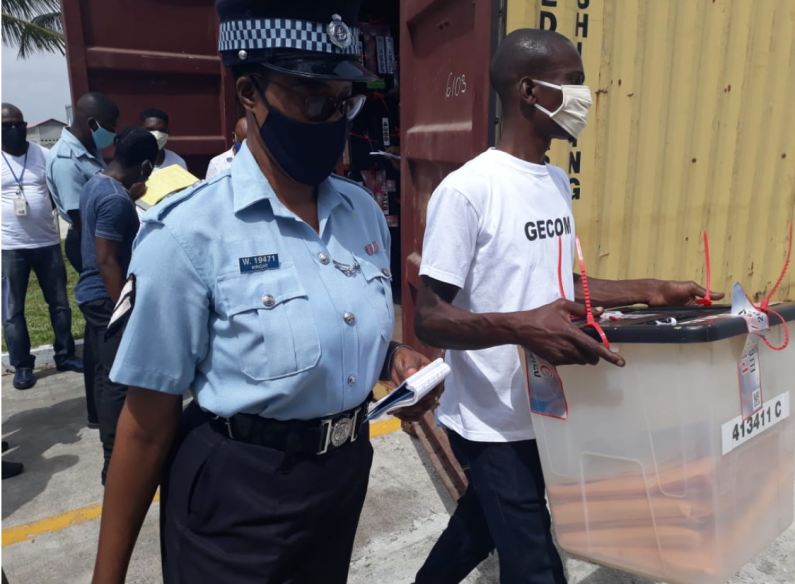 The Guyana Elections Commission has indicated that all 12 of the workstations being used for the recount of votes will go to District Four which will become the only outstanding region to have all votes recounted when the recount for Regions 6 and 10 are completed early Thursday morning.
The recount for 84 boxes was completed today, leaving just 326 more boxes to be counted with 324 of those belonging to District Four.
It is is likely that the recount could be completed ahead of the recently extended deadline date of June 13.
Once the recount is completed, a tabulation report and a report on the process will be completed by the Chief Elections Officer and submitted to the Commission for its consideration.
The APNU+AFC Coalition continues to raise questions about the credibility of the elections as it points to electoral fraud. 
The Coalition has provided GECOM with additional information on votes being cast in the names of persons who were reportedly out of the country on elections day and persons who are dead.
The People's Progressive Party, which remains confident of victory, has been accusing the APNU+AFC of trying to set the stage to reject the recount once it is completed.