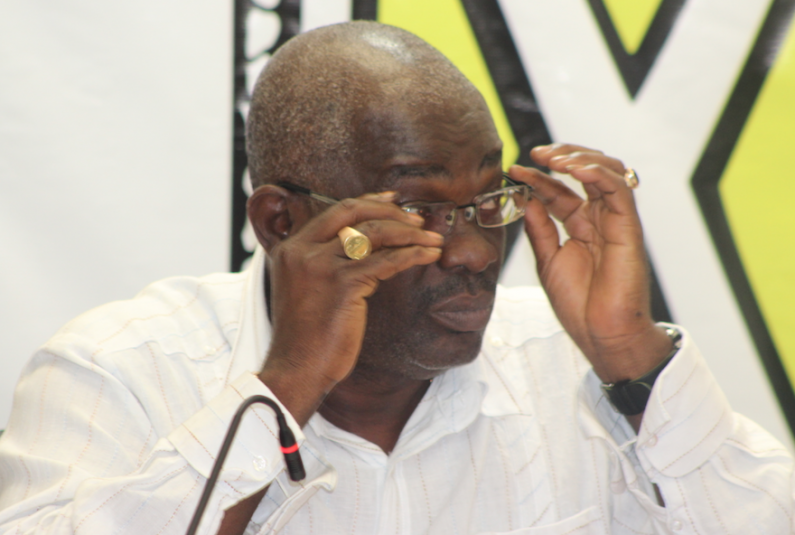 The APNU+AFC Coalition expects the report being compiled by the Chief Elections Officer to be a very comprehensive report that should document and entail all of the issues that were raised during the vote recount. 
APNU+AFC Candidate and Executive, Joe Harmon during a radio interview on LITE FM said the report should contain all of the complaints and anomalies that were recorded during the recount.
"All of the work which was done at the counting stations, all of that now goes to the secretariat of the Commission and they will have to go through that. All of the letters that we have sent to GECOM, all of the complaints made, all of the investigations which were requested. All of that will now have to be factored into the report of the Chief Elections Officer, district by district and this will have to be a very detailed and comprehensive report", Harmon said.
The recount of votes was completed and tabulated earlier this week with the Region 4 votes being the last to be completed and certified. 
Mr. Harmon said over the course of the recount, he wrote the Elections Commission on a number of issues, including votes being cast for persons who were allegedly out of the country on elections day, votes for persons who are dead and ballot boxes that contained no official documents. 
He said the issues raised by the APNU+AFC are legitimate and cannot be ignored. 
The APNU+AFC maintains that the recount has unearthed a number of anomalies that bring the credibility of the entire elections into question because of electoral fraud.  
The APNU+AFC has already indicated that votes that cannot be validated should not be part of the final tabulated count. 
The reports on the vote recount, tabulation and observations should be completed and handed into the Elections Commission by tomorrow, the 13th June. 
The main report is the one that will be done by the Chief Elections Officer. The other report is being compiled by the three-member CARICOM team that scrutinized the vote recount process.
When the reports are handed in, the third stage of the recount process will be triggered.  That third stage speaks to the perusal and discussion of the reports by the Elections Commission.
A declaration could follow by the 16th June.