The Government's COVID-19 vaccination drive for adolescents is picking up pace with over three thousand of the nation's children who are 12 to 17 years old receiving the first dose of the Pfizer jab.
During Wednesdays Covid-19 update, Health Minister, Dr. Frank Anthony said he is so far pleased in the interest shown to get children vaccinated.
"So far, since we have started this exercise last Thursday, as of today we have given out about 3,412 doses of the Pfizer vaccine to our children and so it is going good, we have a very strong partnership with the Ministry of Education and it is rolling out smoothly and as we gain momentum more and more parents will bring their children out," the minister said.
The vaccination of children is a key component for the reopening of schools in Guyana, although not mandatory at this time, it is the hope of the authorities that parents will approve their children to be vaccinated so that the school system can return to some level of normalcy.
"We are already getting requests to come out to some other areas, but we have a system of how we are working and very shortly we will be out in every region," the Minister assured.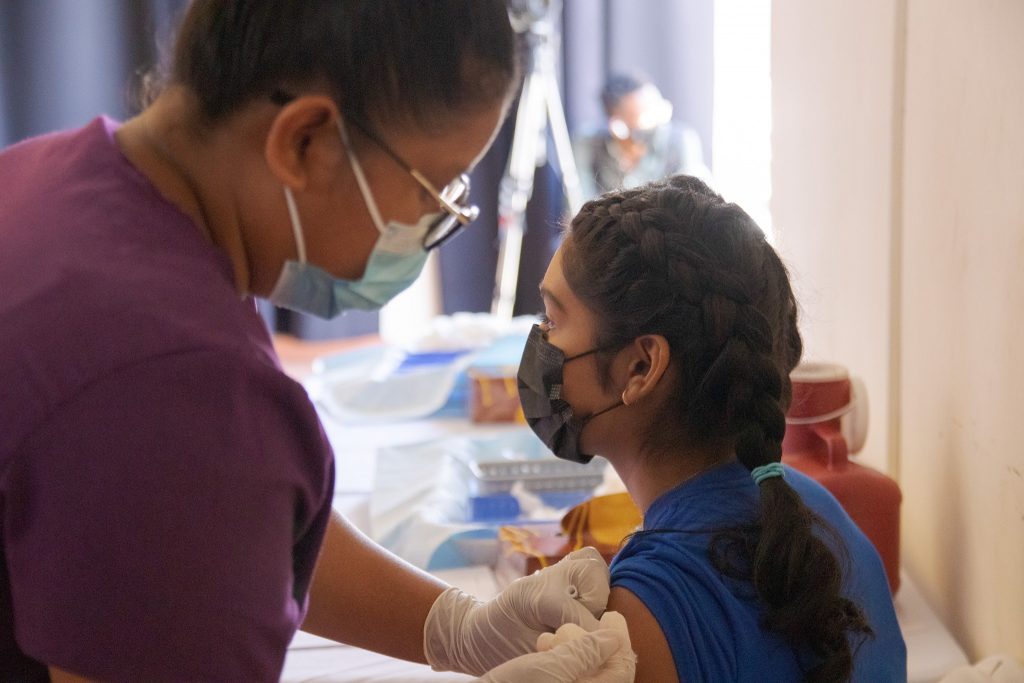 Guyana recently received over 146,000 doses of the Pfizer vaccine which has been approved for children between the ages of 12 and 18 through a donation from the United States.
With some 58,000 children eligible for the jab, the Ministry of Education also encouraged parents to give consent for their children to be vaccinated against the virus.
Additionally, the Health Minister has stated that with the Delta variant circulating, the children should be protected since that variant spreads faster and appears more dangerous.