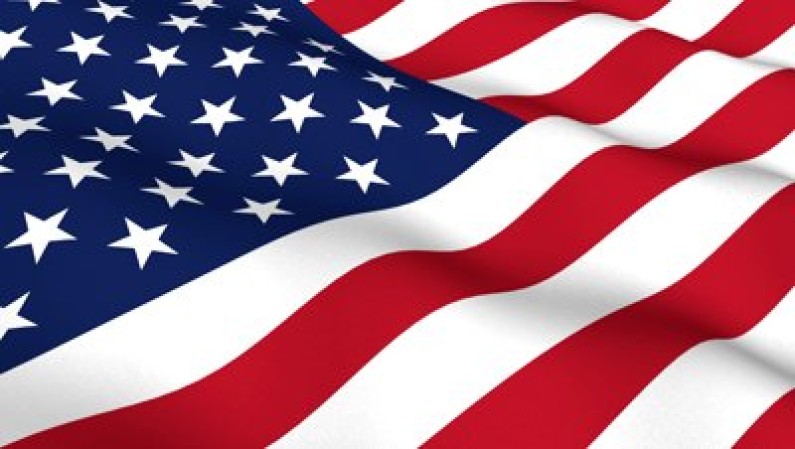 A Senior Western Diplomat has said that the many calls for Local Government Elections and the many statements  about the absence of those elections by former U.S Ambassador Brent Hardt reflect the U.S Government's policy on local democracy and the US Embassy here in Georgetown is expected to continue with those calls.
According to the Diplomat, any time a Chief of Missions speaks, those statements reflect the policy of the United States Government across the board. The official noted that the Embassy follows " a US Government policy, not an Ambassador Policy", and statements made by the Chief of Missions would clearly and carefully outline the position of the United States government.
The Government of Guyana has accused the former US Ambassador Brent Hardt of "meddling" in internal affairs. Guyana government officials have accused the Ambassador, who wrapped up his tour of duty in Guyana last week, of going "rogue" and offering his opinion about local government elections.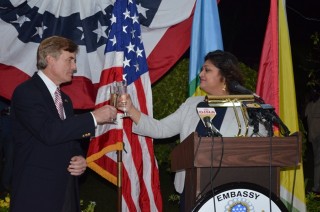 The Senior Western Diplomat who spoke with News Source said that is not the case, and the views of the Ambassador are very consistent with the views of Washington.
The Guyana Government used the US Embassy's 4th July celebration at the Ambassador's official residence, to deliver what the government called a "legitimate blast".
The Guyana government and the Acting Minister of Foreign Affairs Priya Manickchand came in for criticism for its decision to use that event to attack the US envoy. Manickchand who was handpicked by the Donald Ramotar administration to deliver the "feral blast", was booed by guests of the event and she hurried off in the company of Presidential Advisor Gail Teixiera just after the speech and offering a toast to the United States.
Guyana and the United States share very strong bilateral relations and the US continues to assist Guyana in several areas especially in the field of security.
The Senior Western Diplomat explained that for the United States, it is ready and has already moved on from that event. The Official said "we choose to look forward rather than to look back".