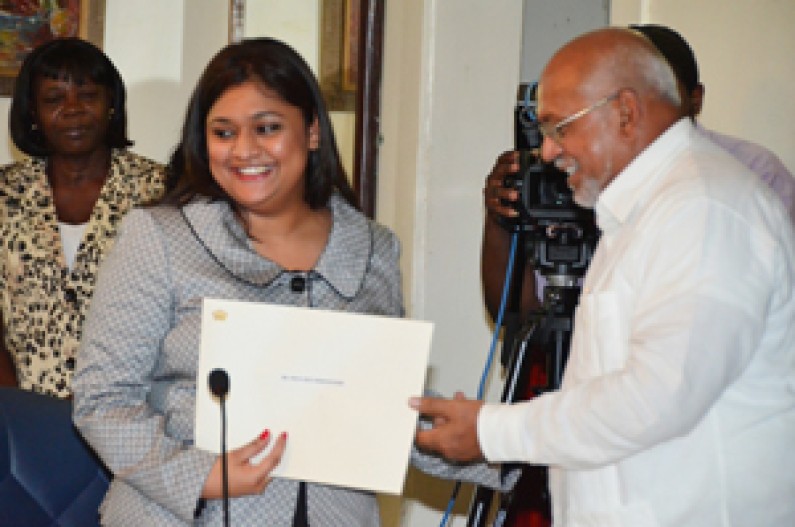 The Leader of the Opposition, Brigadier David Granger wants President Donald Ramotar to issue an apology to the U.S Ambassador over the verbal attack on the Ambassador by Acting Foreign Affairs Minister, Priya Manickchand during a reception to mark the U.S Independence Anniversary.
In a statement, Mr. Granger said he is distressed at the statements made by the Minister. He said the APNU regards her remarks as vulgar and worse than useless.
"APNU calls on President Donald Ramotar to disassociate his Administration from these worthless remarks and issue an unconditional apology to H.E. Ambassador D. Brent Hardt and the people of the United States of America", Granger remarked.
The Opposition Leader said the APNU is admonished that such remarks could be used by a Government Official in light of the cordial relationship existing between the Co-operative Republic of Guyana and the United States of America.
During the Wednesday evening event at the U.S Ambassador's official residence, the Minister was booed during her speech as she attacked the U.S Ambassador and accused him of  "crossing the red line" when it comes to Guyana. She said the Ambassador's recent calls for Local Government Elections and his recent statements about the President's failure to call the local government polls were unacceptable. Manickchand accused the U.S envoy of siding with the Opposition and the "Opposition media" on the local government issue and said he was ill informed about the laws governing the elections.
Invitees at the event heckled the Minister who continued to speak above the loud heckling. Many gathered at the reception remarked that the attack seemed personal and lacked diplomatic finesse.
The Alliance For Change has also criticised the Minister for her attack on the U.S Ambassador and the Speaker of the National Assembly said she was clearly not speaking on behalf of the majority of Guyana.
The PPP Civic Administration has not been too happy with the many calls from the diplomatic community and civil society groups for local government elections to be held. Guyana last hosted local government elections in 1994.