One of the Chinese manganese miners who was rushed to the Georgetown Hospital in a critical condition last Saturday has died.
Hospital Sources have confirmed that the man passed away at the Hospital early this morning.
He was one of the two miners who tested positive for leptospirosis and remained in a critical condition after being flown out from the Matthew's Ridge location of the manganese mining company.
The death is the second death, which has been linked to the manganese mining operations in the Region One area.
The first death took place in the area last Saturday. On the same day, the company, with the assistance of medical authorities, rushed seven other miners from the area.
Then earlier this week, six other miners were brought out from the area after they also complained of feeling unwell.
Leptospirosis was only confirmed in two of the cases. Tests conducted on the others are still being analyzed.
Meanwhile, Georgetown Hospital officials have also confirmed to News Source that two of the miners who were taken to the hospital earlier this week, have since been discharged following successful treatment. One of the miners is a Guyanese national, who works as a driver for the company at the mining site.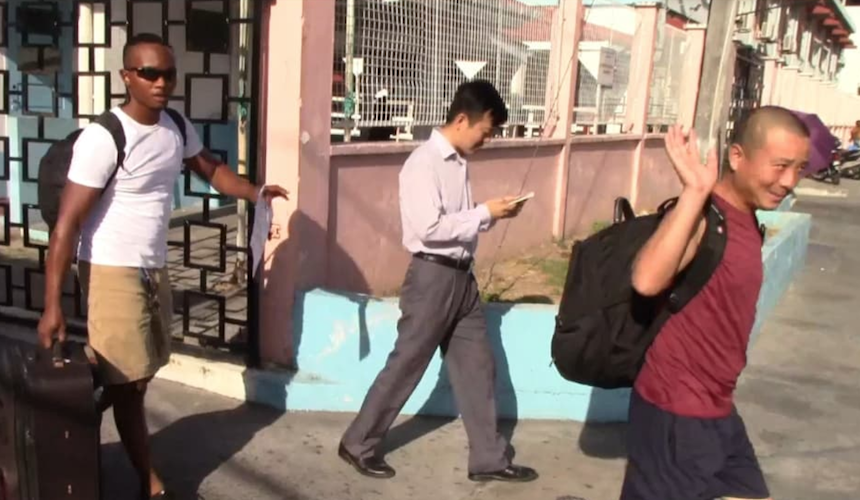 The others remain hospitalised at the Georgetown Hospital in an isolated area.
The manganese mining company which operates in Matthew's Ridge is owned by the Bosai Minerals company.
The miners who were brought out from the area worked in some mining caves that were known to be home to a large bat population.
Their illness is believed to be linked to coming into contact with bat droppings and urine in the mining caves.
Leptospirosis is caused by a bacteria known as "leptospira", which is found in urine of infected animals.
Infection can spread from animals to humans.
Rodents, Cattle, buffaloes, horses, sheep, goat, pigs and dogs are considered common reservoirs of the bacteria that cause leptospirosis.