The Opposition APNU+AFC has filed a motion of no-confidence against the Speaker of the National Assembly Manzoor Nadir.
In the motion, which was released to the press last evening ahead of today's parliamentary sitting, the Opposition said the actions of the Speaker on the 29th December when there were loud protests by the Opposition and before that date have demonstrated partiality and has brought the Office of the Speaker into disrepute and public ridicule.
The coalition said the Speaker has routinely shown bias against the Opposition and its members.
The opposition pointed to several occasions when its attempt to get urgent public matters discussed by the Assembly was shut down by the Speaker. They also point to being locked out of the Assembly during the President's visit and other instances that they believe show the clear bias of the Speaker.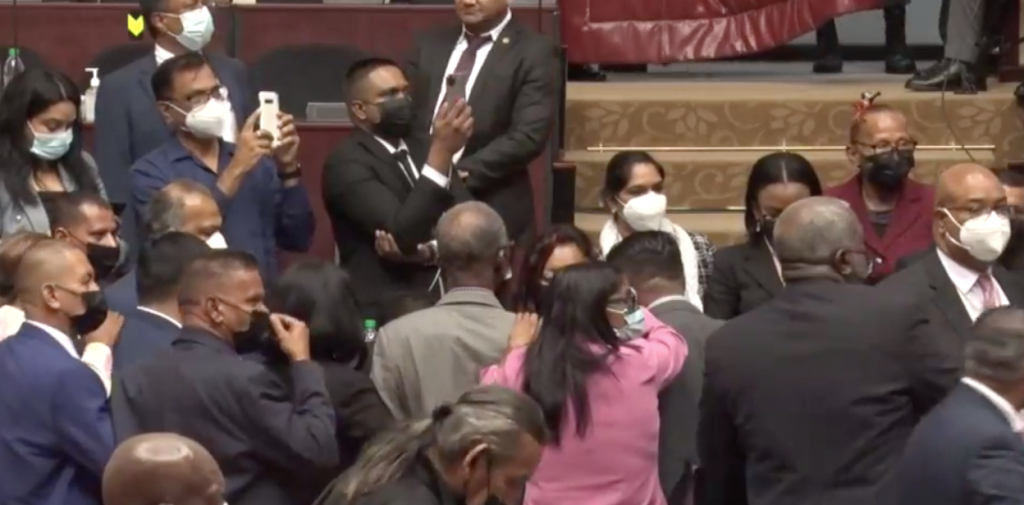 The Opposition has also filed a motion to refer 22 members of the Government side to the Privileges Committee of the National Assembly.
Those named are accused of using threatening and abusive language to the Opposition MPs as they protested in the National Assembly against the Natural Resource Fund legislation.
The move by the Opposition to file the two motions comes as a number of Opposition Members are likely to face disciplinary action of their own over that December protest that became chaotic and culminated with an Opposition MP grabbing the Mace of the Assembly.
The Opposition has been severely condemned by the Government and other groups for that behaviour and it is suspected that at today's sitting, the Speaker will raise the issue and possible sanctions against the offending MPs.