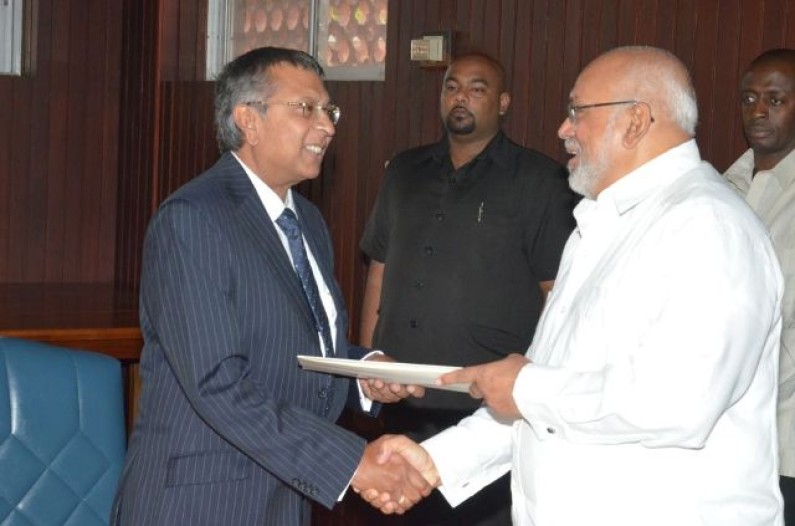 Just six months after being appointed a Justice of Appeal in Guyana, Guyanese born, British lawyer Rabi Sukul has resigned from the post after he was asked to do so by the Chancellor of the Judiciary.
The request by Chancellor (ag) Carl Singh came as information surfaced that Sukul had  been disbarred in London for "intentionally misleading his client by drafting false grounds of appeal."
According to the Office of the Chancellor, it learnt that Sukul had been disbarred by the Bar Council of England and Wales on Friday, February 14. The statement said the Acting Chancellor requested the immediate resignation of Justice Sukul who "has undertaken to do so".
British media reported that "the bar's disciplinary tribunal this week heard that Rabi Sukul, of Balham Chambers, London, drafted a document to the Court of Appeal setting out initial grounds for an appeal against conviction on behalf of his client, L, who had been convicted of drugs-related offences."
The report said the tribunal found he had created the document, knowing it to be false, with the intention of misleading his client into believing he had grounds to appeal his conviction, when Sukul knew there were no grounds of appeal.
The five-person tribunal, chaired by His Honour Michael Baker QC, found unanimously that Sukul had intentionally misled his client and engaged in conduct likely to bring the legal profession into disrepute. Sukul was ordered to be disbarred.
The decision is open to appeal, according to the report.
When Sukul was appointed as a Justice of Appeal in Guyana in July 2013, he said "I intend to apply the legal principles, apply law logic, and good sound objective judicial reasoning which I have learnt and practiced in the United Kingdom."