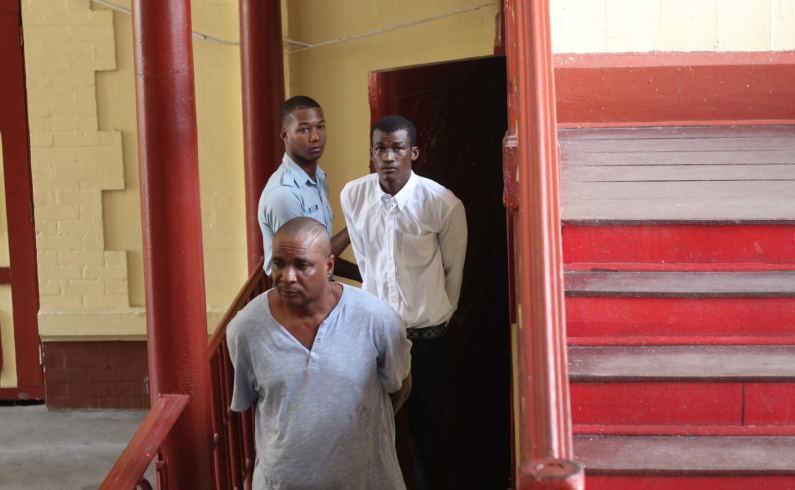 A 45-year-old man who works as a bartender and a 24-year-old porter were today charged and remanded to jail for drug trafficking.
The two, Christopher Garraway and Randy Chester appeared in Court this morning charged in connection with the cocaine and marijuana bust in a fertilizer truck that was heading to Berbice. 
The bust was made by the Customs Anti Narcotics Unit on Mandela Avenue last week.
Garraway is accused of delivering the illegal drugs to the porter who is accused of stashing the bags with drugs under the fertilizer in the truck.
The two were arrested along with others after CANU agents, who were monitoring the drop-off and transfer, moved in and carried out searches.
In total, CANU agents found over 45 pounds of marijuana and more than 5 pounds of cocaine. 
The two accused will return to court on the 29th January for the continuation of the case.