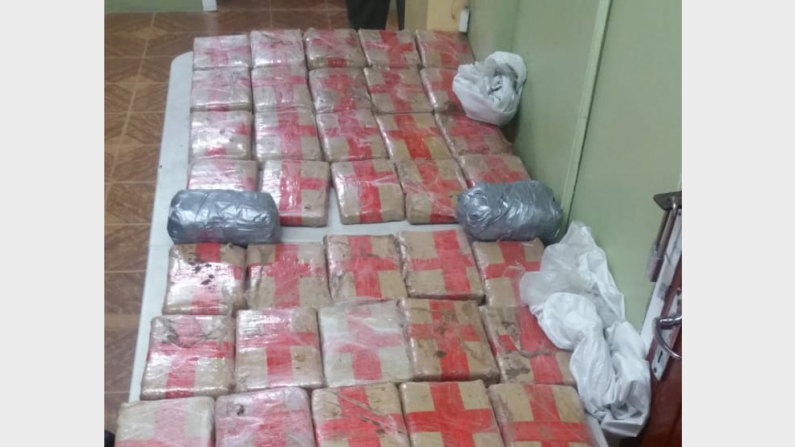 Four persons are in the custody of the Customs Anti Narcotics Unit tonight after being nabbed with more than 48 pounds of marijuana and close to 6 pounds of cocaine.
The bust took place on Mandela Avenue this afternoon as CANU carried out an operation.
The operation was launched following a tip-off that was received by CANU that the illegal drugs had been delivered to a truck that was laden with other commodities.
The truck was found parked in the vicinity of John Fernandes Limited and CANU agents moved in and carried out searches that unearthed the drugs.
The drugs were found stashed in bags and the marijuana is believed to have been smuggled into Guyana. The drugs were expected to be shipped to neighbouring Suriname, CANU has learnt as part of its probe.
The investigation is ongoing.