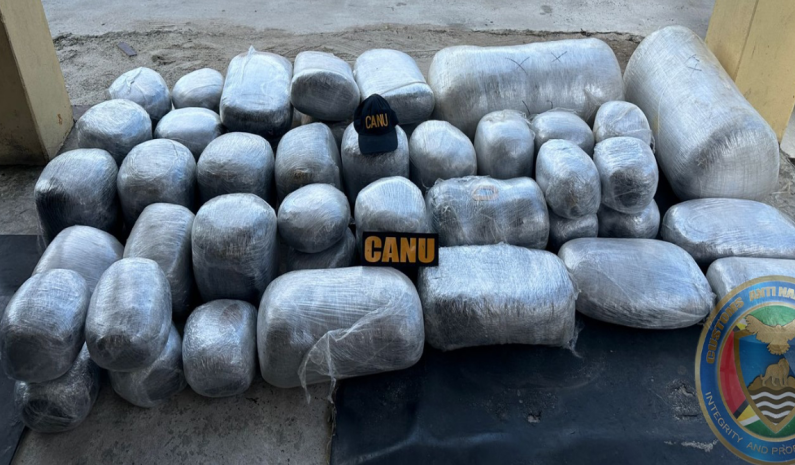 The Customs Anti Narcotics Unit is continuing its efforts to uproot the marijuana cultivation and drug trafficking trade across the country.
In one of its latest operations in Corentyne, Berbice, which was carried out on Monday, CANU agents moved into #65 village and found eight large bags of marijuana stashed near a koker.
In a statement, CANU said two persons were taken into custody, as investigations continue.
The seized marijuana carried a total weight of 491.6 pounds, and is valued at $67 million, according to CANU.
The drug enforcement agency has been conducting a number of operations and raids in Regions 5 and 6, which remain the hotbed for marijuana cultivation and trafficking in the country.