Social and political activist Mark Benschop has written to the Head of the Special Organised Crime Unit of the Guyana Police Force requesting an investigation into the claims made against Vice President Bharrat Jagdeo during a sit-down interview with the US news network, Vice.
The Vice President has repeatedly denied allegations leveled against him that he demanded and accepted bribes from Chinese businesses for them to be guaranteed big government contracts.
The allegations were first put to the Vice President by the Vice News correspondent who quoted statements that were reportedly made by a Chinese businessman operating in Guyana who is close to the Vice President.
There have been calls for the allegations to be investigated, but there has been no move in that direction by the Police.
In his letter to the SOCU Head, political activist Mark Benschop said the allegations of corrupt practices which allegedly involve the Vice President are deserving of being investigated by the Special Organized Crime Unit, which was established to among other things, investigate "financial crimes."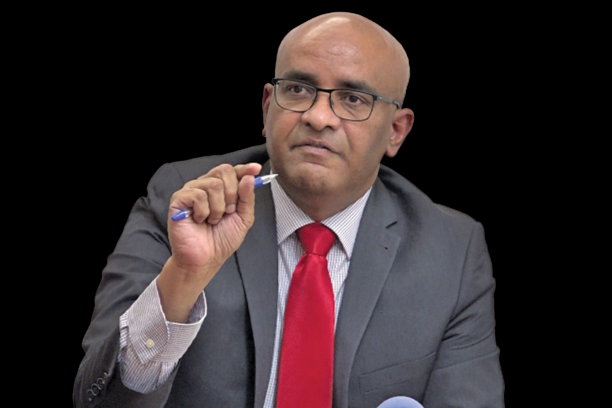 Mr. Benschop also reminded that any allegation of bribe or corruption attributed to a government official in order to execute government duty/work, award contracts, etc., constitutes a crime against the State and must be reported and investigated.
He reminded the SOCU Head that denial of the allegation is not sufficient to remove doubt or secure public confidence in government or the particular official.
The Government of Guyana has been pushing back against the allegations that have been leveled against the Vice President. The Vice News agency is still to complete and release its final report from the interviews it did.