The 49-year-old Berbice man who stabbed his two nephews to death in a drunken rage at a family gathering was today charged for the two murders and remanded to jail.
Corentyne resident and farmer, Vernon Rangadoo, was not required to enter a plea to the two murder charges when he appeared at the #51 Village Magistrates' Court.
The Court was told that on Sunday 31st January at #43 Village Corentyne, Rangadoo brutally stabbed his two nephews Mahendra Ramoutar and Surendra Raghunandan to death.
On the day in question, the accused was at a family gathering when an argument started among the parents of the two young men. The two brothers got involved in the argument and the Uncle reportedly went berserk, armed himself with a knife and rushed into the crowd, stabbing his nephews and two other persons.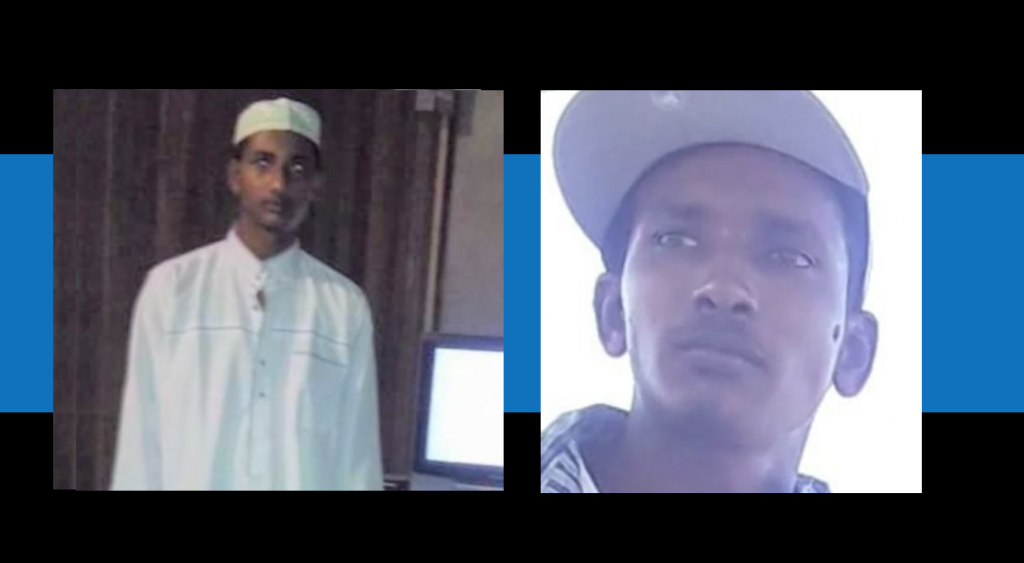 The nephews were both stabbed multiple times to their chest and in the area of the abdomen.
The accused went back into the house after the stabbing as confused family members rushed the two men to the hospital where they were both pronounced dead.
The killer uncle was arrested at the house and calmly walked out with the investigating officers.
His matter will come up again in Court on the 23rd April.