Education Minister Priya Manickchand has announced that based on the advice of the Ministry of Health, schools across Guyana will remain closed. However, students in Grades 10, 11 and 12 will continue classes for their CSEC and CAPE examinations.
In a statement on the Education Ministry's Facebook page, the Education Minister said the Health Ministry has advised that schools cannot be reopened for the other grades at this time.
Meanwhile, no date has been set for this year's National Grade Six Assessment examinations. The Education Minister said the exams will not be held in March or April as they have been held in the past, but no new date has been determined as yet.
She said it is likely that the NGSA exams will take place closer to July and August.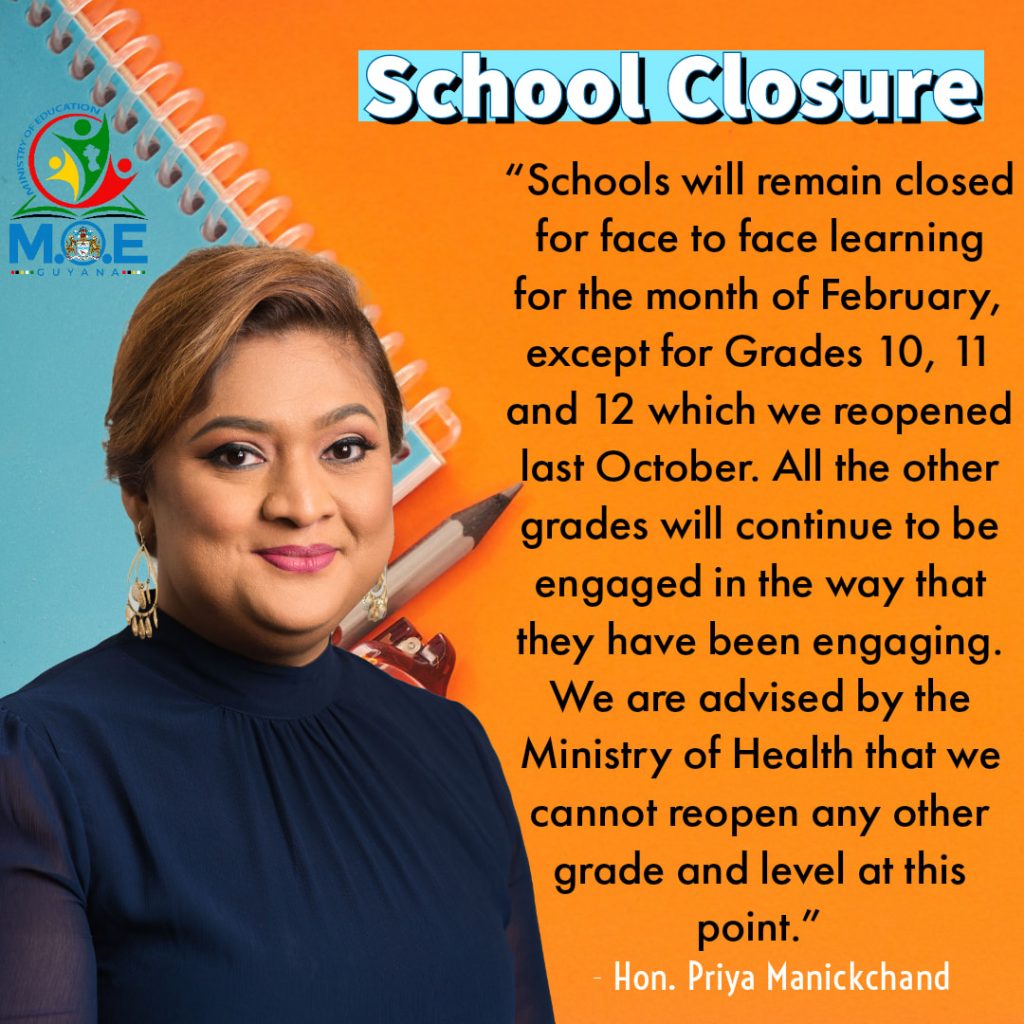 Whenever the NGSA examination is administered, it will be done like previous exams with students having to write a Paper 1 and Paper 2 for each of the four subjects offered at the National Grade Six Assessment level.
The Education Ministry over the past few months has hosted a number of virtual consultations with parents and teachers on the structure of the exams.
Minister Manickchand said the most popular option among stakeholders is for the students to write Paper 1 and 2, with the majority of questions related to work up to the 5th grade.
Schools in Guyana have been closed since last March because of the Coronavirus pandemic.