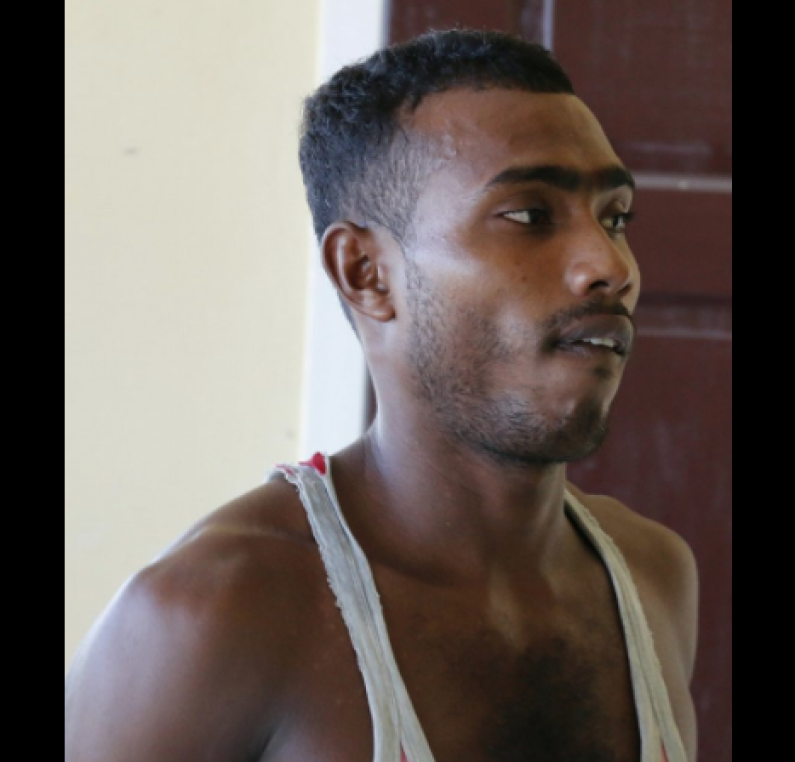 Three days after a 51-year-old, Better Hope,East Coast Demerara resident, was found decapitated, his nephew was today remanded to prison on the murder charge.
The nephew , Dwayne Tappin, appeared at the Sparendaam Magistrates' Court and was immediately remanded to jail.
The 26-year-old, who worked as a construction worker, stood before Magistrate Alisha George to face the capital offence.
He was not required to plea to the indictable  charge, which stated that on the 6th August at Better Hope, East Coast Demerara, he murdered Randolph Seenauth .
The 51-year-old Better Hope man was found with the head severed from the body.
Reports stated that the accused along with the now dead man had a loud argument and commotion  just after 4:30 on Sunday morning.
When investigators arrived on the scene, they found the man's head and body in two different parts of the house.
The accused will make his next appearance in court on September 28th.