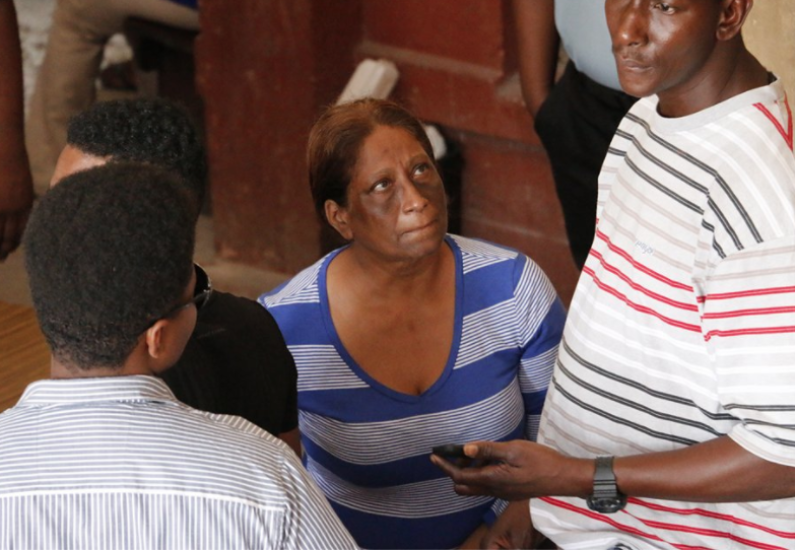 Fifty-one year old, Campbellville resident, Naomi Persaud, will be spending the next four years in jail after pleading guilty to being in possession of more than 20 pounds of cocaine for the purpose of trafficking.
The woman stood quietly before a City Magistrate this afternoon and took full responsibility for the cocaine which was found stashed in a cooking gas bottle inside a Delph Avenue house.
The Customs Anti-Narcotics Unit had also filed a charge against the woman's grandson in connection with the same bust, but that charge was withdrawn today following the woman's guilty plea.
The 17-year-old grandson, who is a national Under-19 cricketer,  and his girlfriend were the only two persons at home at the time of the bust.
The girlfriend was questioned and released, but a decision was made to file charges against the grandmother who also lived at the property, after she admitted to ownership of the prohibited substance in a statement to investigators.
In addition to the four year prison sentence, Naomi Persaud was also fined $21 million.
The house, where the cocaine was found in the cooking gas cylinder, was reportedly rented by businessman, Andre Gomes aka Zipper.
He has had previous brushes with the law and is believed to be in a relationship with the grandmother. A Wanted Bulletin was issued for his arrest today.
Meanwhile, the US Embassy has revoked the visitor visas for both the grandmother, Naomi Persaud, and the young cricketer.