Almost a year after she was nabbed at the Cheddi Jagan Airport with cocaine in her suitcase and packets of cocaine strapped to her body, 26-year-old former media worker, Zanneel Williams was today sentenced to four years in jail.
Williams was busted in April 2022 with more than 17 pounds of cocaine in her carry-on luggage and another 3.6 pounds of the illegal drug strapped to her body.
She had initially pleaded guilty to the cocaine trafficking charge, but later changed that plea to not guilty.
One week ago, she changed her plea again and told the Court that she was guilty of the serious offence. The young woman had earlier been committed to undergo a psychiatric evaluation. She was declared fit to stand trial.
This morning, she returned to Diamond Magistrates' Court for her sentencing and was hit with the four-year prison sentence along with a fine of $14.4 million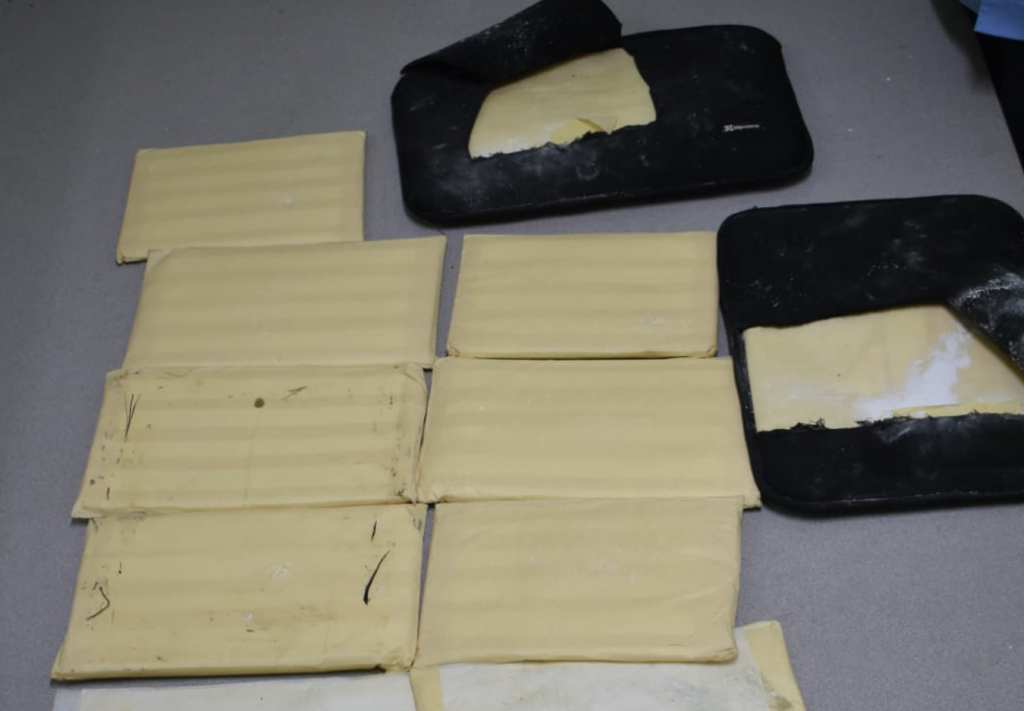 Two other persons were initially charged along with Williams. The two who worked at the airport, have maintained their innocence of the charge. Their trials are still ongoing.