Bishop Juan Edghill has written to the General Secretary of the People's Progressive Party, Bharrat Jagdeo, asking that he not be considered for the post of Prime Ministerial Candidate for the PPP.
Edghill who served as a Junior Finance Minister in the last PPP government (2011-2015) was among three nominees vying for the position.
Although he was the most popular of the three candidates, political watchers believe that some of his past political statements might haunt the campaign if he was put in the #2 spot.
Edghill, who is a preacher, had declared a few years ago that Jesus would vote PPP had he been in Guyana.
In his letter to Mr. Jagdeo today, Edghill said he considered his nomination an honour and that while he was interested in the position, he engaged in deeper personal reflection and prayerful consideration and that has led him to want to see a consensus candidate since the bigger picture would be to see an electoral victory for the PPP Civic.
He said there should be no encumbrances to a victory for the PPP and party unity among supporters is paramount.
Edghill told Jagdeo that he will continue to be committed and dedicated to the cause of the party's campaign and will remain a committed member of the PPP team.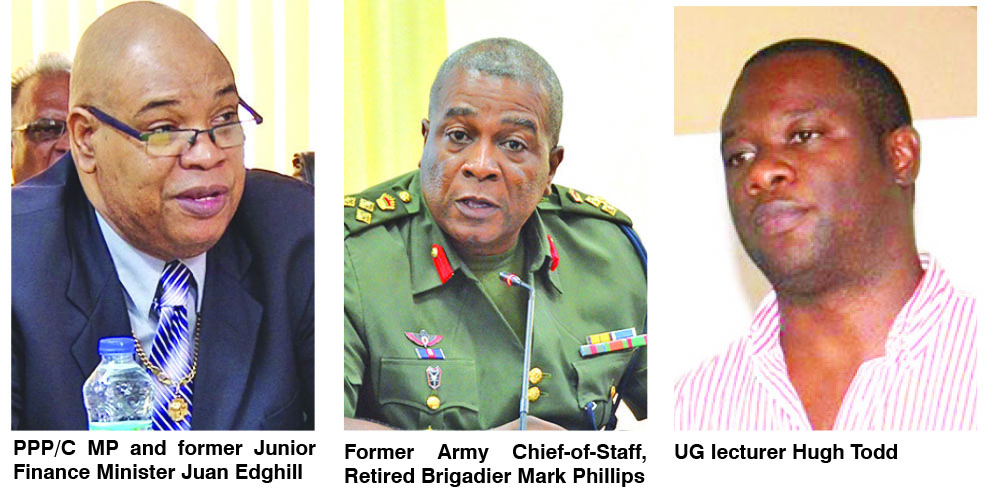 The PPP General Secretary announced this past week that it has started the process to choose a Prime Ministerial Candidate.
With Edghill now out of the race, the other two known competitors for the position are University Lecturer, Hugh Todd and former Chief of Staff of the Guyana Defence Force, Brigadier Mark Phillips.
The PPP is likely to complete its process before Sunday's launch of its campaign.