Declaring that the APNU+AFC coalition needs him more than he needs it, People's National Congress party member James Bond fired off at his party leader, former President David Granger over his omission of PNC Chairman Volda Lawrence and others from the party's Parliamentary list.
In a late-night Facebook rant, Bond who was a candidate for the APNU+AFC at the last elections but has been overlooked for a Parliamentary seat, lashed out at Granger calling his leadership weak and aloof.
He said Granger erred badly by not picking Volda Lawrence to serve in Parliament again, especially since she is not only the Chairman of the party but also the Head of the Georgetown District of the party and the National Congress of Women.
"She is the most popular person in the PNC hands down…And she was not consulted and she did not decline that she wanted to go to Parliament", Bond said.
He argued that a number of the persons heading into the National Assembly for the APNU+AFC lost their regions while Lawrence was not chosen. According to Bond, there was no consultation with Lawrence about the APNU+AFC's parliamentary list and she was completely snubbed by the party leader.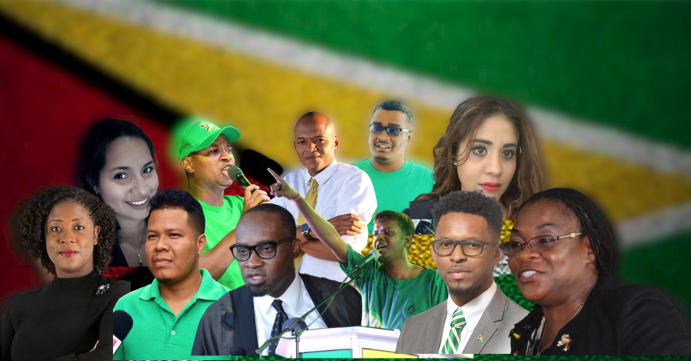 Mr. Bond said it is clear that his party's leader, David Granger is out of touch because his decision has left party supporters mad.
As News Source reported, PNC Executives were summoned to a meeting last week and again this week and those meetings dealt with some of the issues that should guide the party's parliamentary list. Last week, Granger told the executive that persons who have been in Parliament for more than two terms should not expect to be going again.
Lawrence has been a member of Parliament since 2001, meaning she would have already completed four terms in parliament. But she wasn't the only senior member left out. The party's General Secretary Amna Ally as well former Chairman Basil Williams and former General Secretary Aubrey Norton were also left out.
While some party members have applauded the choice of more women and youths for Parliament for the APNU+AFC, they have also noted the need for matured members to be present to guide the new members.
Bond who also wanted to be a Member of Parliament said his contentions should not be seen as him giving up on his party since he intends to remain a member of the PNC.
He said he has defended the leaders of the party when they came under attack and now he call them out when they go wrong.
Ms. Lawrence has not made any comment on the issue.
The APNU+AFC will be taking up 31 seats in the National Assembly.