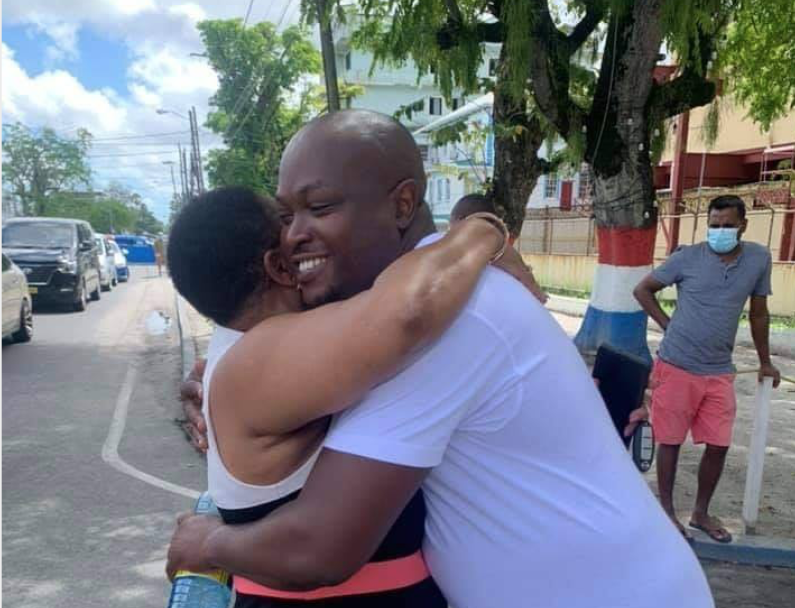 Prominent Attorney and People's National Congress Reform Member, James Bond, was released from Police custody this morning after being held for 72hrs.
Mr. Bond was arrested earlier this week when he visited the Criminal Investigations Department to respond to allegations of conspiracy to defraud the state in at least three land deals that were done under the previous government.
Mr. Bond has denied all of the allegations and believes that the entire Police investigation against him and the statements put out by three businessmen in the matter are all politically motivated.
Speaking to News Source this afternoon, Bond denied ever receiving millions of dollars from for any land deal. He said the statements that were provided by the men were clearly coerced and are untruths.
"I have never received any $220 million or any $120 million from those men and if the Police want to do a proper investigation, then let them do a proper investigation and let them investigate my side of the story", he declared.
The investigation was triggered by Attorney General Anil Nandlall who claims that the land deals were illegal. He said state lands were leased by NICIL at low prices and flipped over to be sold to investors for millions of dollars.
Today, Mr. Bond said the Attorney General has already prejudiced the investigations by the statements he has been making in the media.
According to the Attorney, he is aware that the Guyana Police Force might file charges against him, and he looks forward to the day in Court if and when that day comes.
The Government through its holding company NICIL, has been threatening Court action against a number of investors who were granted NICIL owned lands just before the elections earlier this year. Many of the investors have surrendered the land allocations, fearing that a Court case could damage their brand and cost a lot.