Bourda market vendors are again registering their frustration over the manner in which garbage disposal is being managed in the inner section of the market. They are demanding swift action.
The market vendors are accusing businesses of hiring vagrants to dump their garbage in the market at night and it is creating a mess that the City Council appears unable to handle.
The vendors said there has been very little sanitization of the market taking place but yet a build-up of garbage is allowed. They said their many complaints to the municipality have gone unanswered and now they are facing a loss in business activity because of the state of the area.
"We have to work under this environment, I think this is extremely ridiculous and then they are talking about COVID. How can we avoid COVID in this manner? I think this is ridiculous", one vendor told News Source.
The vendors say the situation has become burdensome since in many cases they are forced to clean up the area themselves, but it has become over bearing for them.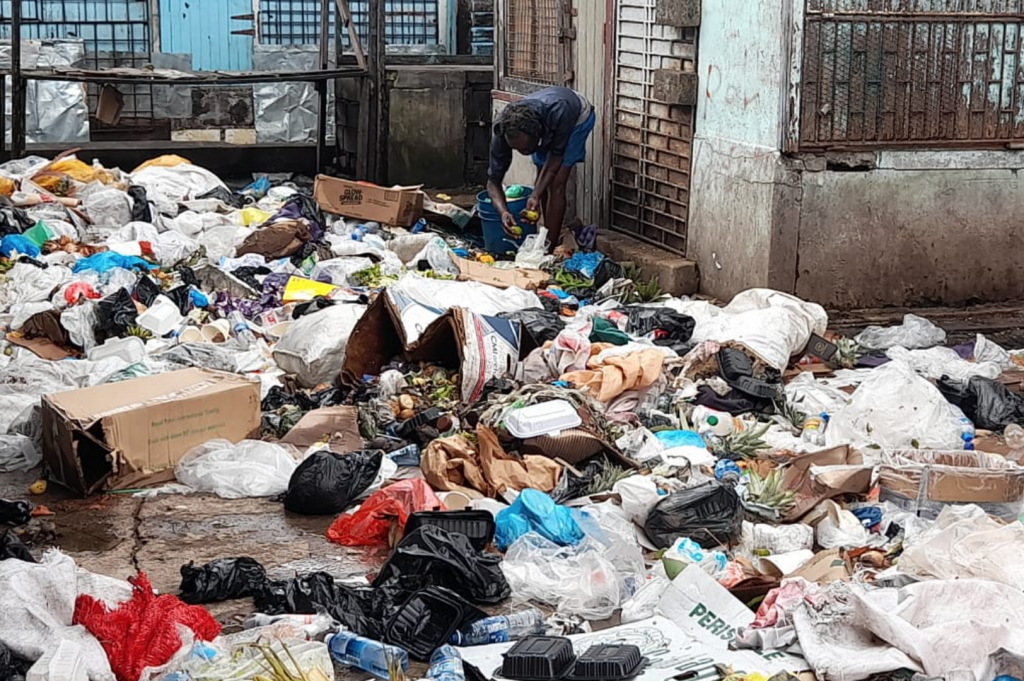 "If you look around here, all these stalls around here are closed everybody take the outside market. This stall next to me shut up for months now and the girl in front say that she will not be going to pay any rent when she cannot get market in here, they are out on the road making a dollar. The stall on the western corner, they are closed also and also on the eastern corner stalls are also closed off and everyone is on the road. It is unfair for us we have to paying a rent. My rent is $26,000 a month and you don't know if you are getting 26 dollars per day."
Head of Solid Waste Department at the Georgetown City Council, Walter Narine said the Council is facing a problem with picking up garbage regularly in the area because of one of their disposal machines being out of service for maintenance.
He said garbage disposal trucks have been dispatched to the market to pick up garbage regularly but persons insist on disposing of their waste in an indiscriminate manner.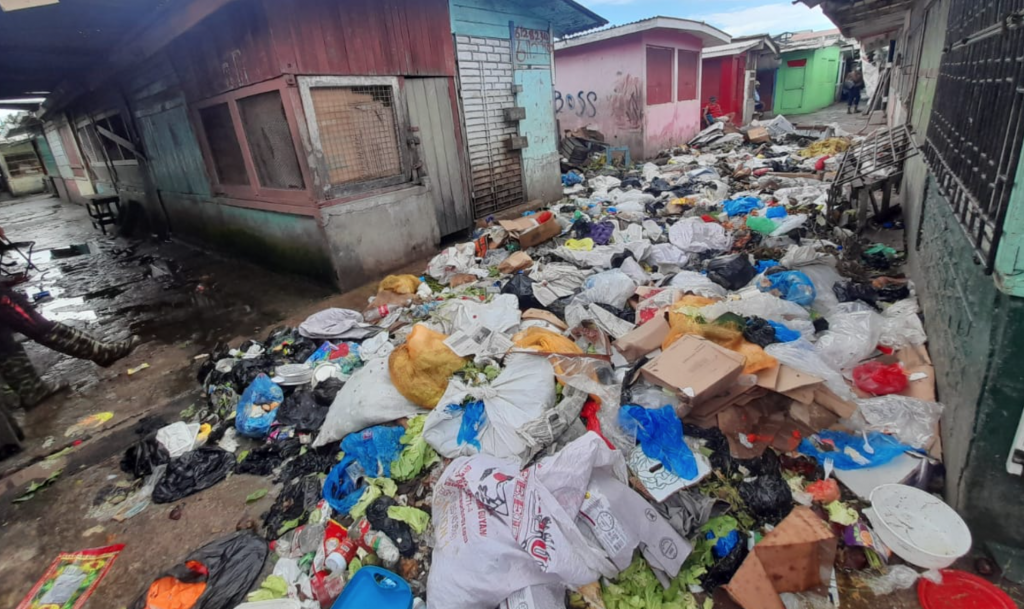 "A lot of stalls in here is vacant, they don't have nobody selling. So, they don't have anyone here that could throw that amount of garbage here. So, the people on the road that vending on the road need to stop vending on the road because that is where the garbage coming from and a lot of vagrants in the market that bring it and dump it here", a vendor told News Source.
The vendors are calling for an urgent meeting with the Mayor and his Councilors to develop a long-term solution to the problem that has been existing for far too long. (Joseph Allen)