The Georgetown Chamber of Commerce and Industry wants the City Council to impose tougher penalties and fines on those businesses that continue to dispose of their garbage improperly.
Since the start of the holiday shopping season, there has been a build up of garbage in the main shopping areas, especially along Regent and Robb Streets and surrounding areas.
The City Council continues to face a major hurdle with its clean up efforts as businesses would just place the large amount of waste at the side of the roadway and not in containers.
In a statemebt today, the Chamber of Commerce while urging city businesses to adhere to proper garbage disposal methods, said it is extremely concerned with the garbage build up along Regent, Robb and Charlotte Streets.
The GCCI said citizens and business owners need to refrain from dumping their garbage on the roadways and in the drains and it wants the City Council to impose harsher penalties on businesses and residents who dispose of their garbage in an indiscriminate manner.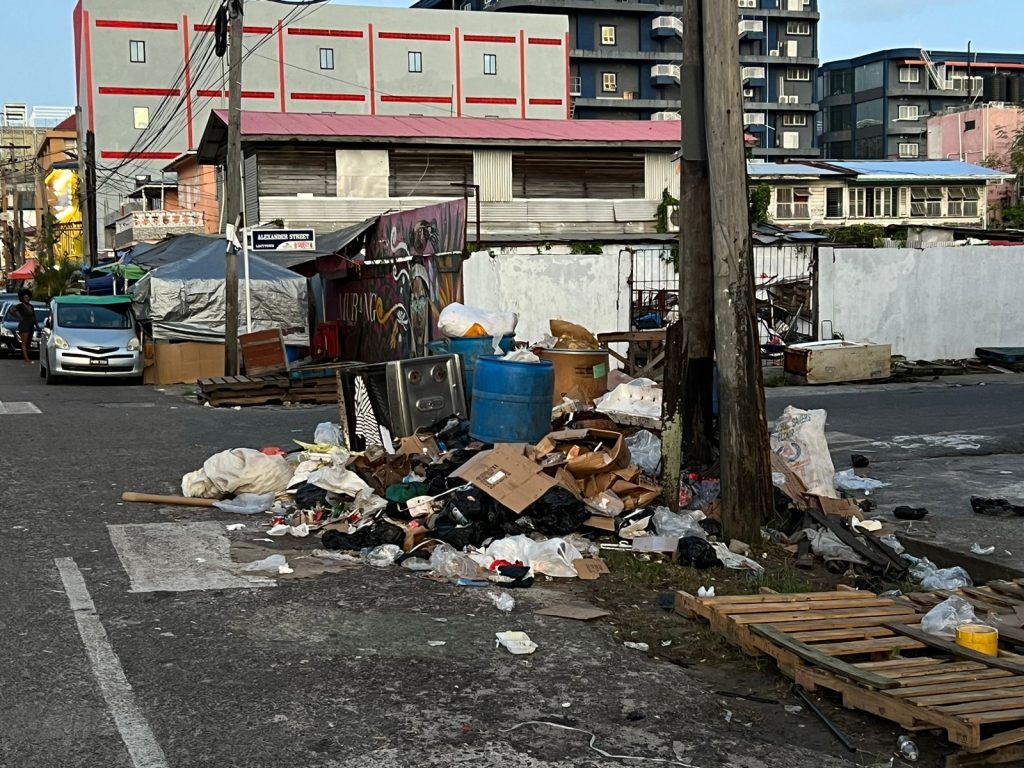 The GCCI is also encouraging the City Council to acknowledge its responsibility for ensuring a timely collection of garbage.
The Chamber said littering not only negatively impacts the environment but also poses serious health risks that the country cannot afford.
City Mayor Ubraj Narine said the Council has been doing its best to clear the garbage pile up in a timely manner. He called on businesses and residents to have garbage bins and receptacles in place rather than just dump the garbage on the roadways.