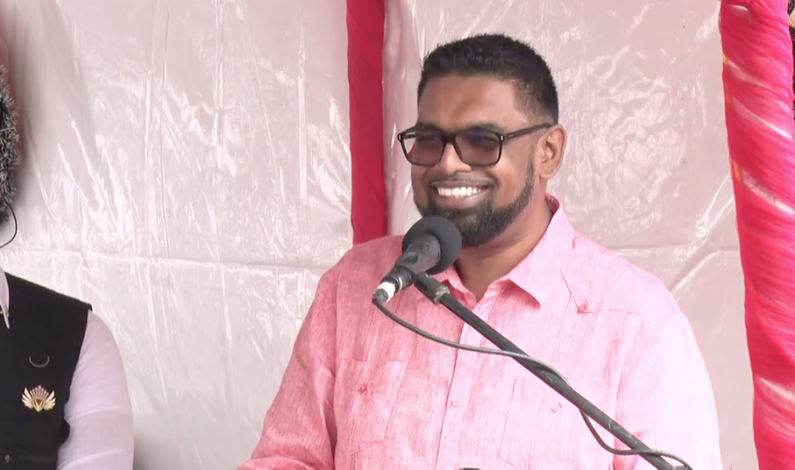 President Irfaan Ali today announced that members of the Joint Services will be receiving their one-month annual bonus, in addition to the 8% salary increase and salary adjustments that were recently announced.
Addressing ranks of the Guyana Defence Force today, the President said the one month's bonus is part of his administration's commitment to provide a better life for the men and women in uniform.
"As you know, we had some difficult years when your one month annual bonus was taken away…So in addition to all the benefits I have spoken about, but in keeping with our commitment to our men and women in uniform again I wish to announce your one-month bonus for this year," the President said to loud cheers from members of the GDF.
The President has also announced a number of measures which will see GDF ranks and all members of the joint services moving closer to home ownership.
According to the President, the Government has been able to negotiate with three commercial banks and the New Building Society for them to reduce interest rates on low income mortgages which will see joint services ranks benefiting.
In addition, the President said members of the GDF will be signed up on a home support programmes before the end of the year.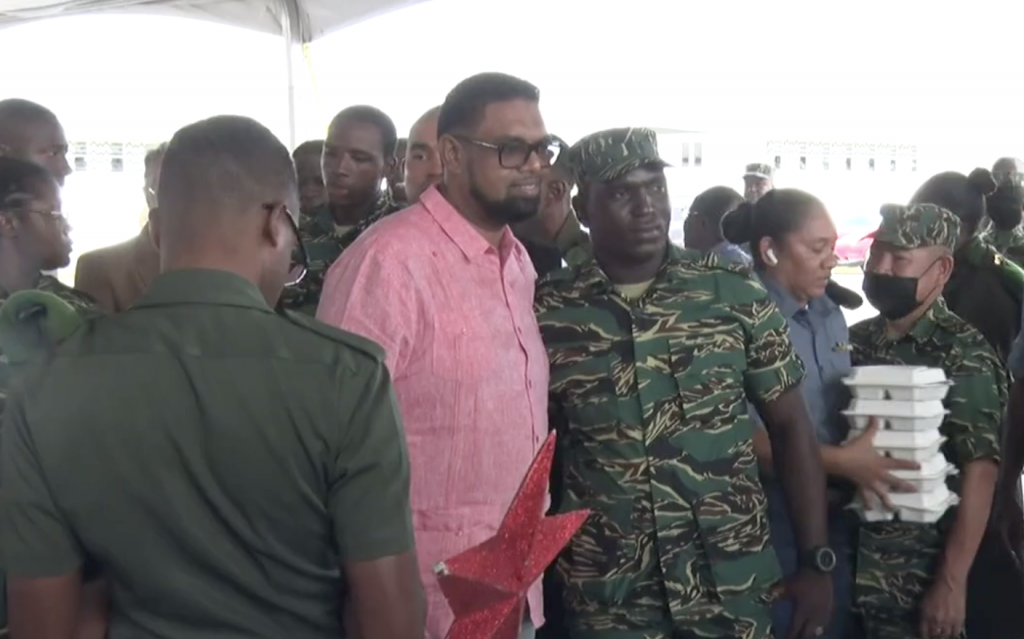 Commercial banks will set up booths at base Camp Ayanganna next Wednesday to provide on the spot loans for those GDF ranks who have land and are moving towards home ownership.
"Further, for all of those of you who would have already been allocated your land, not only will you benefit from the low income interest rate but you will benefit from the steel and cement that will be the input from the government to move you to home ownership," the President said.
The President has assured the ranks that his government is committed to their well-being and that of their families.