Members of the Joint Services were given the opportunity on Wednesday to get pre-qualified for loans for their home construction while land owners were allowed to register for steel and cement assistance as the Ministry of Housing and Water, through Central Housing and Planning Authority (CH&PA) together with four commercial banks, conducted an outreach at Base Camp Ayangana.
Chief of Staff of the Guyana Defence Force, Brigadier Godfrey Bess said the outreach was in keeping with a commitment made by President Irfaan Ali earlier this month. He said the initiative will improve the lives of members of the Joint Services paving way for many of them to become home owners.
"He believes for our soldiers, our police, our prison officers, and fire officers as essential workers that they must be comfortable in every sphere of their lives so they can continue to serve the people of Guyana without fear, favour and without any hindrance," the Chief of Staff said.
According to the Chief of Staff, over the past two years, the President as the Commander in Chief of the Armed Forces has demonstrated a high level of commitment to the members of the Guyana Defence Force, and by extension the Joint Services by providing the requite equipment for them to execute their mandate. He said members of the Joint Services were also exposed to training opportunities locally and abroad.
Sheneisa Gordon, a sergeant in the army, said she applied for a plot of land since 2008 and has been waiting ever since for an allocation. She expressed the hope that today's initiative would turn her life around.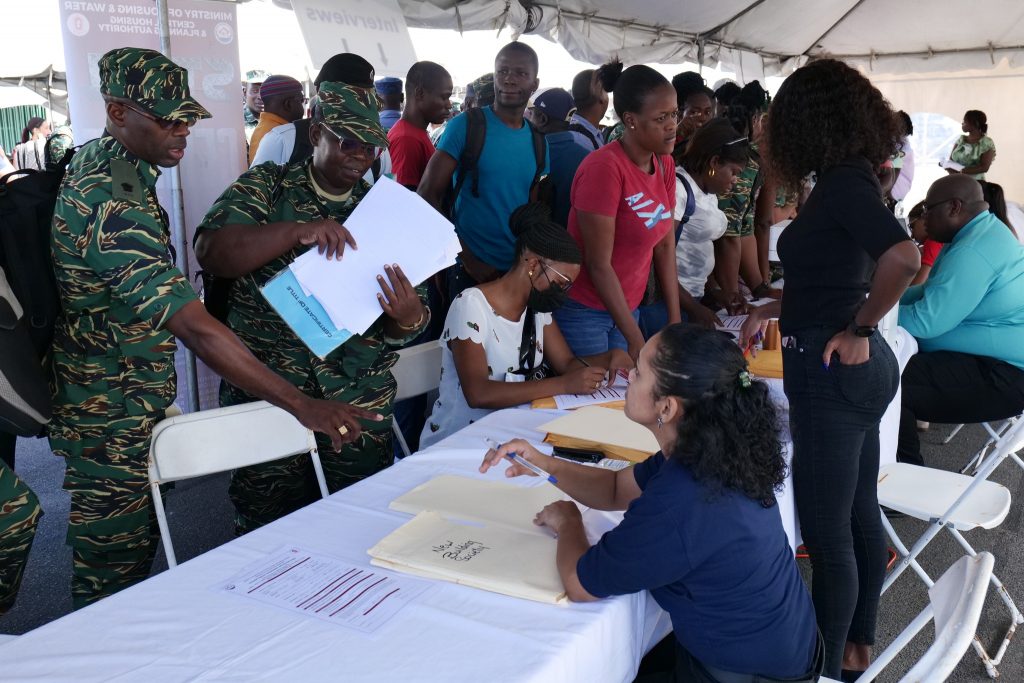 "I would have applied since 2008 and since then I haven't gotten any opportunity to have a house lot. I am a single mother of two children so I really would be happy if I could get through here today," Sergeant Gordon said.
Another rank expressed similar sentiments.
"I think it is a really good initiative because I guess for a few years now I have been applying for land, and you know the challenge of back and forth and you got to come in and they say yeah you will get it and then you don't get it. So, I am happy for this opportunity that they are here at base Camp Ayangana and we can capitalize on this opportunity.
Meanwhile, other ranks and officers of the Guyana Defence Force also welcomed the initiative as they look at home ownership.
"Well, I think it is a great opportunity, it is a great privilege, it gives everybody a plus, like a push start in getting their stuff done, getting to build and so forth," one officer said.
Another sergeant in the arm expressed similar sentiments.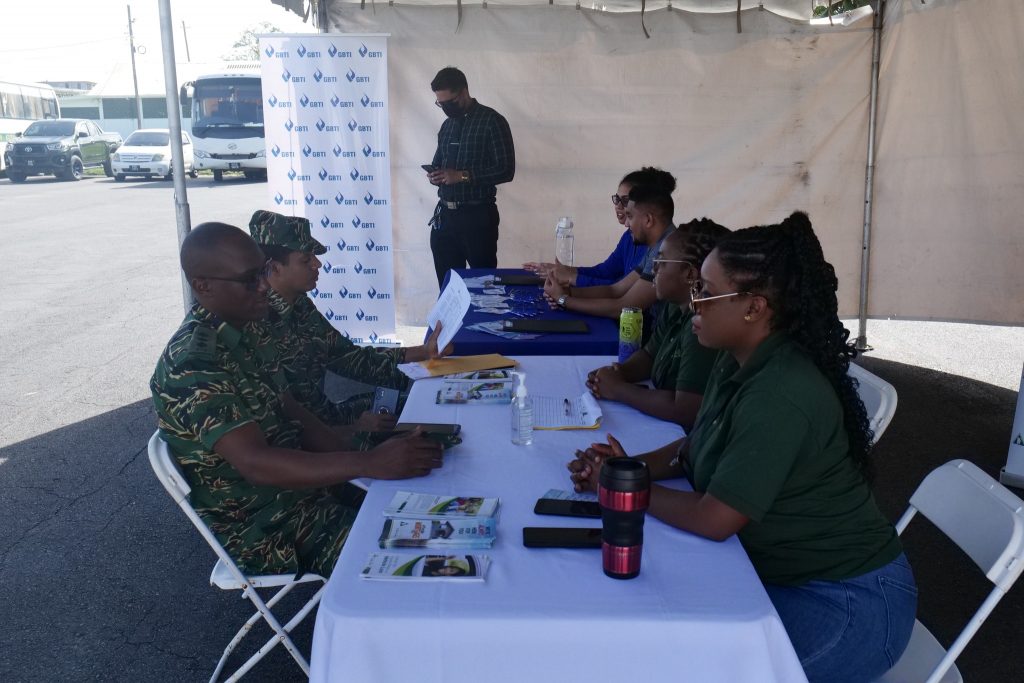 "I think this is a great initiative, making an effort to meet the soldiers because we know that not all of us can have that time to come to housing, and housing coming to us is a great help because most of these soldiers are either on deployment, at work on duties, so they don't have that time, so coming out here, a great help. I know a lot of soldiers are going to benefit today," she said.
Minister of Housing and Water, Collin Croal said the outreach formed part of a larger initiative intended to meet the needs of the people of Guyana particularly those in service. He noted that homeownership creates a sense of security, comfort and pride.