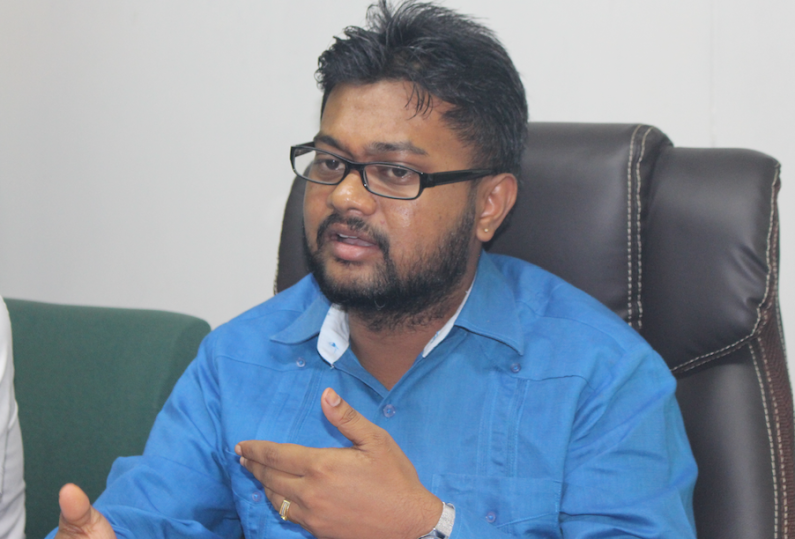 Mayor of Georgetown, Ubraj Narine, today said he will have to seek the approval of the City Council before he releases the names of those businesses that owe the municipality hundreds of millions of dollars in taxes.
His statement comes on the heels of the Georgetown Chamber of Commerce requesting that it be provided with the names, while criticizing the Mayor for publicly calling on the business community to pay up their taxes.
At a press conference today at his office, Mayor Narine said the business community in the city needs to work along with the new council to settle outstanding taxes and assist in the building up and development of Georgetown.
He said he prefers to be cooperating with the business community rather than fighting businesses down.
"I want to build a bridge, not a wall and I am surprised by the newly elected President (of the GCCI) with his statement. I did not attack anyone. It was a neutral statement", he said.
The Mayor complained that while the City Council continues with its garbage collection, many businesses just dump their garbage on the street side and not in a proper manner. He said that is one of the issues that must also be addressed by the Chamber of Commerce and the Council.
Deputy Mayor, Alfred Mentore joined the Mayor in calling for the business community to work along closer with the municipality.
Mr. Mentore said both citizens and the business community should take advantage of the Council's "open-door" policy, to address their concerns.
He said the Georgetown City Council wants to work along with all stakeholders to ensure the development of the city.