The Ministry of the Presidency and the Minister of Public Telecommunications Cathy Hughes, have both denied that the Video Mega Production company, which was founded by Hughes and managed by her until she became a Minister, had been granted a "multi-million dollar contract" by the Department of Energy.
Opposition Member of Parliament Gail Teixeira in a statement yesterday claimed that the company, which still lists Hughes on its website as Managing Director, had been granted a "multi-million dollar" contract for the production of brochures and other public relations material for the Department of Energy.
In a press release last evening, the Department of Energy rejected the Teixeira accusations as "malicious misinformation".
The Department through the Ministry of the Presidency said it contracted Video Mega Productions to develop three (3) sixty second television and radio Public Service Announcements (PSAs) at a cost of eight hundred and thirty-two thousand (G$832,000), as part of its public awareness and sensitization campaign with regards to Guyana's emerging oil and gas sector.
The statement said the Department of Energy worked closely with the Ministry's Procurement Unit in finalizing the contract and all rules and regulations were followed
"The Ministry of the Presidency wishes to make it clear that the Department of Energy is not engaged in any "incestuous relationship" as indicated by Ms. Teixeira and has from its inception, worked in compliance with all rules and regulations relative to the procurement of goods and services", the statement added.
The Ministry of the Presidency also stated that it is outrageous and completely baseless for the PPP's Chief Whip to speculate that the award of the contract for the Department of Energy relates to campaign material for the coalition.
In a separate statement, Minister of Public Telecommunications, Cathy Hughes, said she has not been involved in the day to day operations of the Video Mega company since she became a Government Minister in 2015.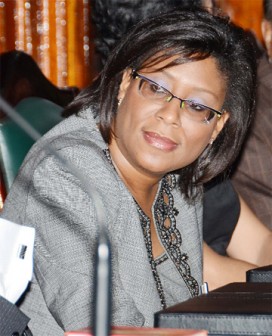 She said the management of the company is now handled by broadcaster Russel Lancaster, who was appointed the Manager when she became Minister.
She said she was not made aware of the company receiving a contract from the Department of Energy until the issue was raised by the PPP's Chief Whip.
Minister Hughes also clarified that the contract was valued at $832,200 and not multi-millions as alleged by Teixiera.
The Video Mega Production company was founded in 1994 and has been involved in the production of public relations material for government and private sector agencies and companies for over a decade and a half.