Public Security Minister Khemraj Ramjattan has indicated that the Police Force will continue to enforce the law governing noise nuisance, but he also believes Police officers should be sensitive when persons are hosting events or bars are open and there is no noise nuisance.
Some bar owners have been complaining about Police Officers turning up at their premises to shut down their operations before 2am although there is no noise nuisance issue.
Businessman Dax Kissoon took to his Facebook page recently to complain about his bar being shut down during a karaoke event. He said the music was not loud and there was no complaint of a noise nuisance, but still he was forced to turn off the music completely and shut close up his bar before midnight.
"That would be insensitive on the part of the Police and when that happens, I urge the people, the proprietor of the bar, to make the complaint and you have smart cameras and so on, so just take out a photo of the Policeman so I will pass it on to the office of Professional Responsibility so that there could be an investigation as to why they went there at 10 o' clock to close down when its a small microphone and speaker box system playing karaoke", Minister Ramjattan said.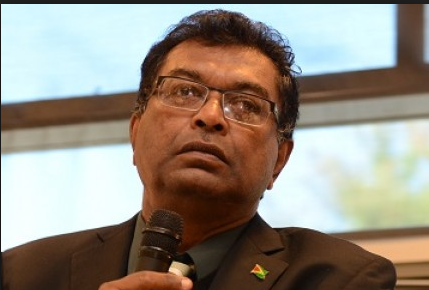 Speaking on the Jumpstart Morning radio show on Monday, Minister Ramjattan also noted there must be a meeting of minds on the issue, pointing out that while some entertainment spots are guilty of creating noise nuisance problems, those that don't, should be dealt with in a different manner.
"In that area where the Seeta's Bar is, so many people complain and when you go and tell the Seeta Bar people to ease down the music, they don't want to and so you have to send the Police in and they are criticised about everybody having a nice time".
He said the job of the Police is extremely difficult in those circumstances, especially since they would have to make a judgement call that would balance all of the competing interests.