The Department of Energy has completed the development of a new template for Best Practice Production Sharing Agreements for Guyana, as the country prepares for more interest in the oil sector.
At a press conference today, Head of the Department of Energy, Dr. Mark Bynoe explained that the new template will be used in the licensing round as the country goes forward with development in the oil sector and interest from several companies.
"Let me emphasize, it's a template, meaning that we will vary differing conditions depending on how we are engaging. It is not a bilateral negotiation but as the words imply, as a best practice template, it would be the best practice for Guyana, but if all of those requirements are enforced, we will have the best PSA, but not many investors", Dr. Bynoe said.
He noted that the PSA will have to be a balancing act that will address what is best for Guyana as well as the investors.
Advisor at the Department of Energy, Matthew Wilks, said the ultimate intention of the new model is to craft PSAs that could be applied to different investment climates.
"If you are investing in deep water with all the risks that that takes, that would be a different investment climate to investing offshore and the same for the near shore. So you could very well have three subtly different PSC (Production Sharing Contract) structures for different investment environments."
He said the ultimate objective is to get a document that would provide a small number of "biddable terms" that will support a competitive environment for bidding.
The Government has come under criticism for not pushing for more in the Production Sharing Agreement during its renegotiation of the Exxon contract back in 2016. That contract was originally signed in 1999.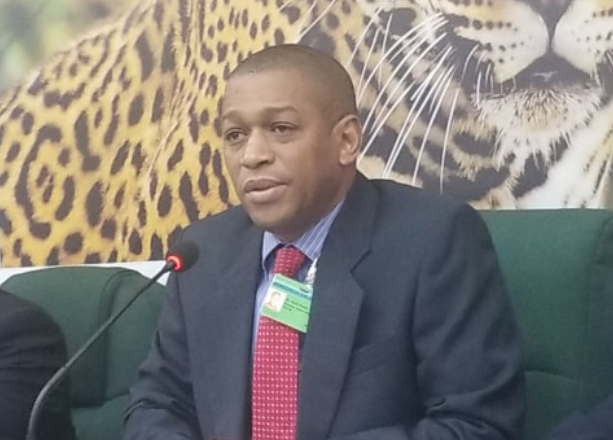 Dr. Bynoe said his department has also developed a toolkit for Production Sharing Agreements which has in place a model contract that allows the Department to design various strategies for future oil contracts.
In addition the Department will also be moving to have amendments done for existing oil exploration legislation.  Dr. Bynoe said many of the laws are outdated and were not put in place with a focus on what is now happening with Guyana's oil sector and the current pace of development.
Last week, the Exxon company announced two new oil finds in Guyana's waters, that will push its total number of recoverable barrels far above the five billion mark.