The two Brazilian men, who were nabbed last week at an illegal mining site in Guyana with an unlicensed helicopter, are facing a number of charges in the local Courts.
The duo, helicopter pilot Alexandre Felix Plan and labourer Ricardo Silva, appeared in Court on Monday and were told of the multiple charges filed against them.
Feliz Plan is accused of operating a civil aircraft without an airworthiness certificate, Interference with an Aircraft, operating an aircraft without insurance, and failure to prsent himself to an immigration officer after arriving in the country.
The other Brazilian, Ricardo Brags Silva is also accused of failing to present himself to an immigration officer.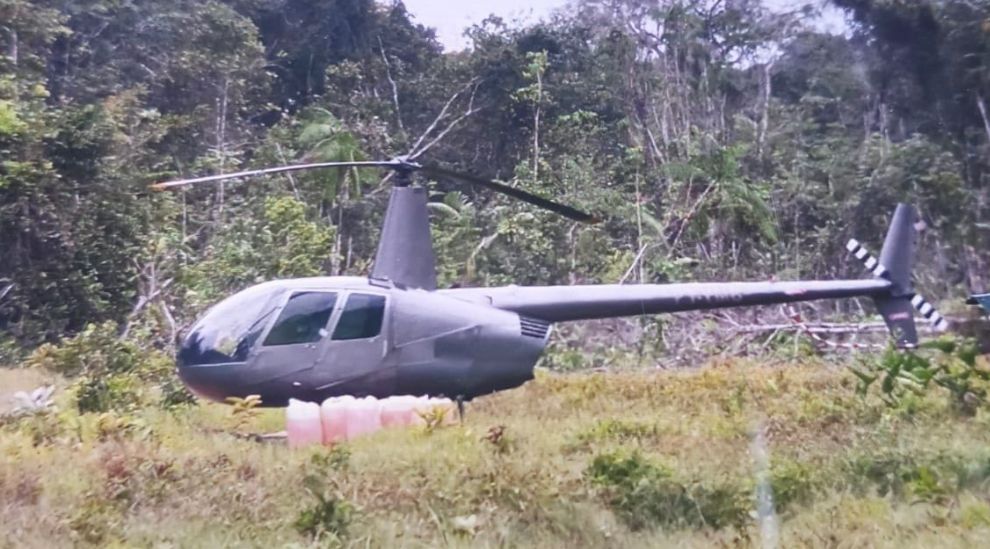 The helicopter has been seized by the Guyana Defence Force and remains in custody.
When the two men appeared in Court on Monday, they both entered not guilty pleas to the charges.
The two were arrested last week in the New River triangle and have also been linked to a number of illegal mining camps that have been dicovered in the same region.
: