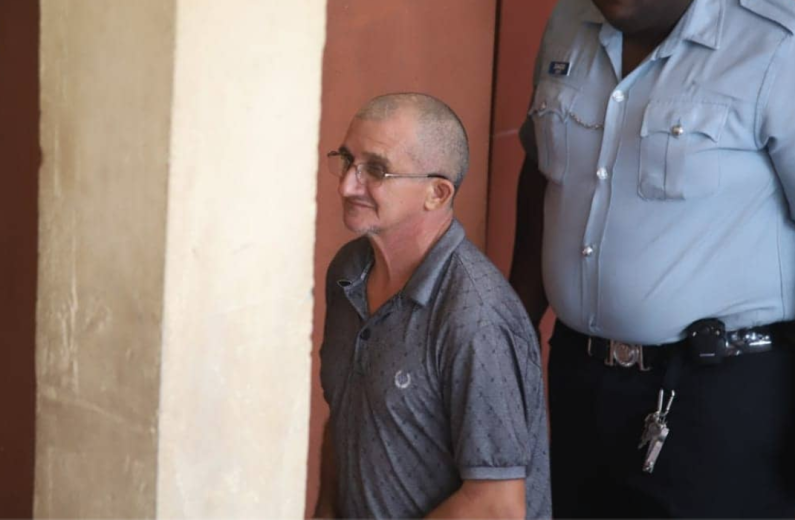 A Brazilian national who opened fire and shot a Police officer to his chest during an operation in the Cuyuni area, has been arrested and remanded to jail for attempted murder.
Two weeks ago a wanted bulletin was issued for the Brazilian gold miner, Franciso D'Aguiar.
He was arrested earlier this week and taken before the Court yesterday to face the attempted murder charge for the wounding of Police officer Anthony Weekes.
The Court was told that on May 26, a party of Police officers went to the Barangay Backdam in the Cuyuni river to probe a report that the Brazilian miner was trading in illegal guns.
The Court was told that when officers reached the mining camp, they identified themselves but rather than cooperating, the accused opened fire on the Policemen forcing some to run for cover.
One of the police officers, Anthony Weekes was shot to his chest and had to be rushed from the area, as the suspect escaped.
The Attorney representing the Brazilian miner told the Court that the accused was never at the scene and only learnt of the allegations against him through the media and turned himself over to law enforcement.
The Attorney requested bail, but the presiding Magistrate refused bail and ordered that the accused be remanded until June 20, when the matter is set to continue.
The injured Police Officer is still recovering.