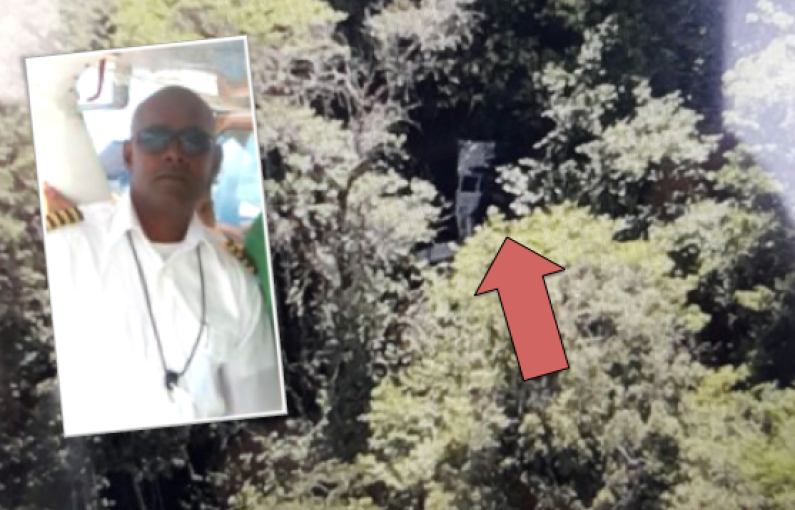 Rescuers from the Special Forces of the Guyana Defence Force were hoping for the best, but were greeted by the worst as they reached the crash site of the Air Services cessna aircraft and discovered the lifeless body of the pilot, Imran Khan.
Khan was the only person onboard the aircraft on Sunday morning as it went down in the deep jungle in Region Eight, just three miles north of Mahdia.
He was at the time operating a flight between Chi-Chi and Mahdia when all contact was lost and the emergency locator transmitter, triggered worry as it went off.
Moments later, another aircraft operating in the same area, was able to pin point the location of the emergency locator and rescue efforts were immediately activated.
Khan was a seasoned pilot who had worked with Air Services Limited for several years, traversing the skies over the same area almost daily.
The Guyana Civil Aviation Authority is preparing to move into the forested area to begin its investigation of the latest accident. The GDF Special Forces team will remain on the ground tonight near the crash site and move the body out of the area at sunrise.
This is the second fatal accident involving a domestic aircraft in one month.
Back in July, a Roraima Airways pilot lost his life in the Region Seven area, when his small aircraft went down just after take off from Eteringbang.
In early August, another crash  involving a Wings Aviation aircraft left its pilot nursing several serious injuries .That accident occurred in the Eteringbang area also.
Those crashes are still under probe.