Leader of the People's National Congress Reform, Aubrey Norton was today elected Chairman of the five-party A partnership for National Unity (APNU) after receiving the full support of the parties that made up the grouping, party sources have confirmed.
Mr. Norton's election comes one day after the Former Leader of the PNC/R signaled his intention to step down from the position since he is no longer the Leader of the PNC/R.
Mr. Granger met today with Mr. Norton who represented the PNC/R along with the other parties where he formally demitted office as the Chairman of the APNU.
The APNU was formed in 2011 to contest the General elections that year— a grouping that later joined forces with the Alliance For Change to unseat the PPP from office in 2015.
As it relates to the Representative of the List position, News Source understands that Mr. Granger will continue to hold on to that position since the Constitution is silent on the possibility of a list representative being replaced after an election.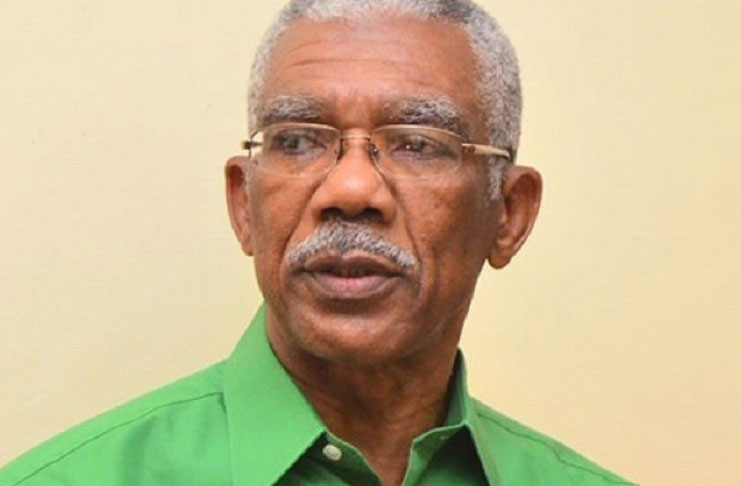 The updated Cummingsburg Accord which gave birth to the APNU+AFC Coalition dictates that the Presidential Candidate is the leader of the list while the Prime Ministerial Candidate holds the position of Deputy list leader.
With Norton taking over as APNU Chairman, he will be moving to appoint a new General Secretary as Opposition Leader Joe Harmon who is the current General Secretary of the APNU has indicated that he will also be stepping down from that position.
The People's National Congress is the largest party in the APNU+AFC coalition and the party has indicated that it wants its new leader to be given a seat in Parliament and also take over as Opposition Leader.
Mr. Norton and Mr. Harmon have been meeting on that issue and both have been very tightlipped on the talks.
Harmon, who is a member of the PNC has been holding on to the position, but with his poor showing at the party's leadership race, there have been calls for him to step down from the position and allow Norton to take over as Opposition Leader in the National Assembly.