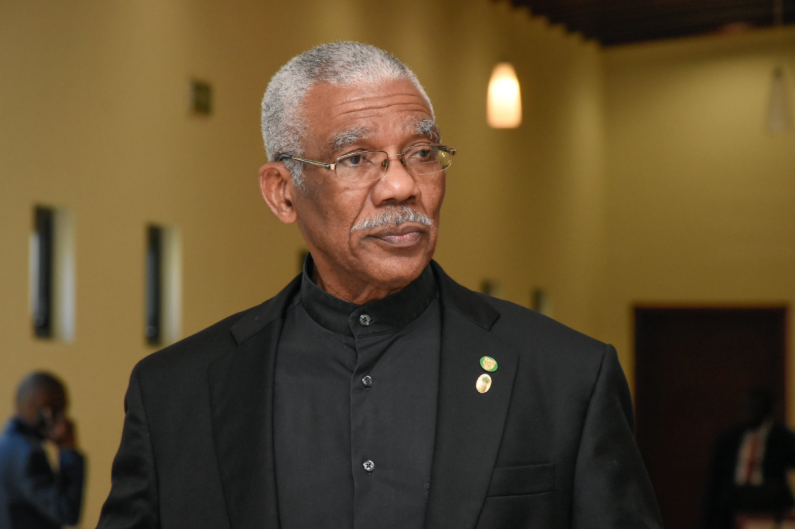 Former President and Former Leader of the People's National Congress Reform David Granger is expected to step down as Chairman of A Partnership for National Unity (APNU) by the end of this week.
Mr. Granger today met with APNU General Secretary Joe Harmon and Leader of the Alliance of Change Khemraj Ramjattan where he conveyed his intention to step down as Chairman of the APNU since he is no longer the Leader of the PNC/R.
News Source understands that during the meeting, Mr. Granger also sought assurances from the AFC that the party will maintain the Cummingsburg Accord in its current form after his departure.
The accord sets out governance and other structures on how the coalition should function in and out of government.
It also stipulates that the coalition's Presidential Candidate shall be the representative of the candidates' list and the Prime Ministerial Candidate shall be the deputy representative of the List.
Mr. Granger is expected to meet with the parties that make up the APNU this week as he prepares to move on from the position of Chairman of the grouping.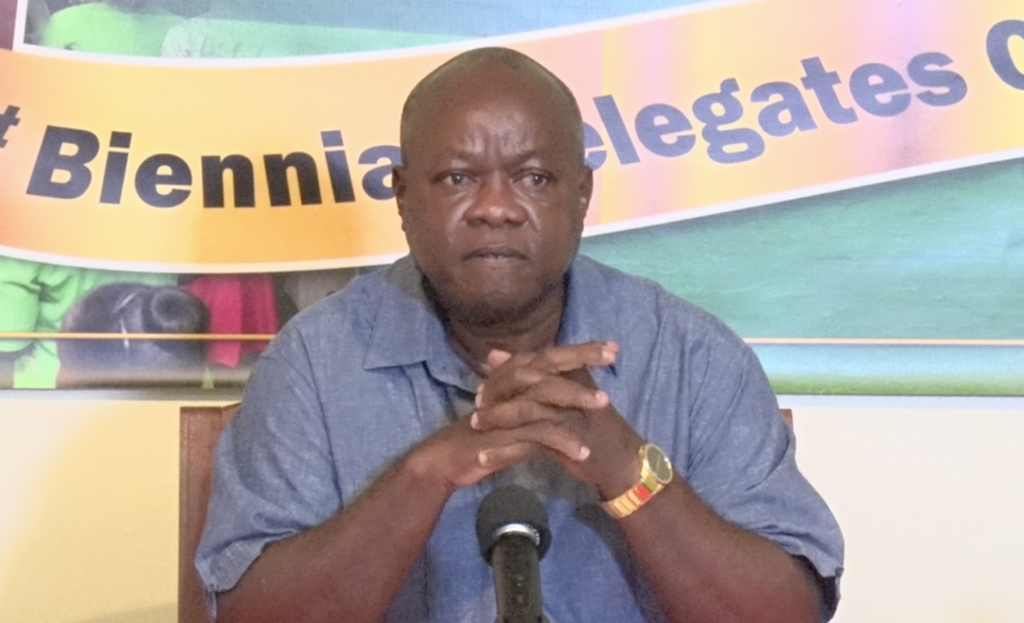 The PNC Reform's Central Executive Committee recently agreed for its leader Aubrey Norton to be made Chairman of APNU and representative of the List as well as a Member of Parliament and ultimately Leader of the Opposition.
It is not clear if there are provisions for the representative of the list to be changed after elections.
Mr. Granger has not indicated any intention to give up that position.
If he resigns as the representative of the list, it would mean that Mr. Khemraj Ramjattan of the AFC will move up to the position since he is the current Deputy representative.
In the 2015 elections, the two sides had agreed to an outside person to serve as list representative, but that was changed as the accord that gave birth to the APNU+AFC Coalition was updated for the 2020 elections.
PNC Leader Aubrey Norton has been meeting with Opposition Leader Joe Harmon on the issue of Norton being made a Member of Parliament and voted in as Opposition Leader.
The former PNC Leader David Granger has told close party associates that he believes those negotiations should wrap up soon and he will begin to meet with Norton on other issues related to the party and its parliamentary representatives.