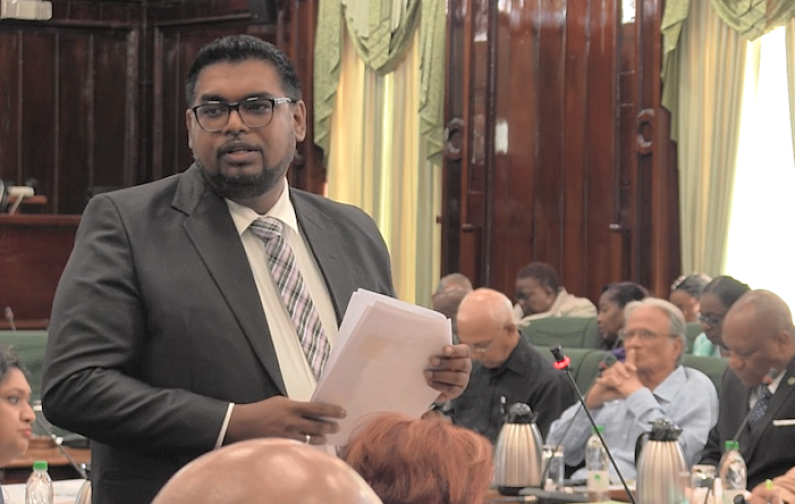 The debate of the 2019 national budget opened this morning in the National Assembly with Opposition frontbencher and former Minister of Housing and Water, Irfaan Ali, accusing the government of packing the budget with wasteful spending that will not have any impact on the ordinary Guyanese.
In his 35-minute response to the Finance Minister's four hour budget presentation, Mr. Ali said the budget cannot be supported since it may also be encouraging corrupt practices by officials.
He said "our country is now riddled with overpayments, an accounting system that has missing vouchers, missing documents, breach of procurement laws and guidelines and massive contract splitting".
According to Mr. Ali, the government has been spending more money on the hosting of national events that it has been spending on improving roads and drainage across the country.
He said many of the various government sectors have been falling apart because of mismanagement and he claimed that the country has been losing its international rankings in several areas.
The opposition member also turned his attention to the education sector and said the country has seen a dive in literacy when it comes to the global ranking. He also claimed that it has also seen a fall in the quality of education being provided.
He said the problem in Guyana is that the Government does not seem to care about much, but it should be paying attention to the results of the just concluded local government elections, which showed the PPP picking up over 60% of the total votes in the low voter turn out election.