Government is expected to spend big on youth empowerment and youth employment initiatives and has set aside funds in the 2018 National Budget to support its twin pillars of development for the nation's youths.
In the presentation of the budget to the National Assembly on Monday, Finance Minister Winston Jordan said in 2018 the APNU+AFC administration will be investing over $1.7 billion on youth programmes.
Specifically, the funds will target the Youth Innovation Project which seeks to engender creative thinking amongst youth, and additional grant resources of up to $2 million will be provided to finance innovative solutions.
In and out of school youth, between the ages of 16-35, are expected to benefit from the programme.
The project, which operates under the theme "Aspire, Inspire to reach" was designed to decrease unemployment among youth, engage youth in the development of a green state, and foster creative thinking for problem solving through Science, Technology, Engineering, Agriculture, Anthropology, Archaeology, Architecture, Arts, Mathematics and Spirituality.
In this regard, Government has invited youth to submit proposals for financing, which will promote civic education, political awareness, entrepreneurship, business development and the rule of law, empower women and youth, and combat social ills, including corruption.
Meanwhile, under the Sustainable Livelihood and Entrepreneurial Development (SLED) programme, grants have been awarded to youth Cooperative and Friendly societies, to equip them to engage in sustainable, economic ventures.
In 2017, Societies from Regions 3, 4, 5, 6, 7 and 10 benefitted from interventions such as salted fish processing, block making, lemon grass planting and harvesting, cash crop farming, chicken and pig rearing, food preservation, catering and hospitality.
In 2018, the sum of $150 million has been budgeted to continue this venture.
"Government 's investment in the establishment of business incubators in several regions and the establishment of a small business development fund, afford further opportunities for youth to benefit in creating business initiatives; to invest in value-added enterprises; and to participate in Government 's small business procurement regime," Jordan told the National Assembly.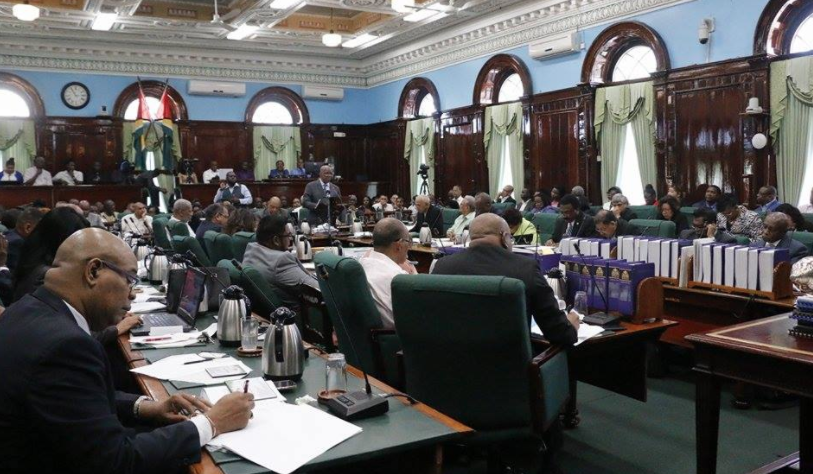 Additionally, he said the administration has commenced arrangements for the construction of a Centre for the Creative Arts, which will allow youth an avenue to express themselves through music, dance, drama and the visual arts.
This center will also provide a platform for young people to pursue and develop their artistic careers.
Investments in excess of $520 million are also being made in sporting facilities and programmes, providing youth access to amenities and structured approaches to nurture their athletic abilities.
In relation to youth in governance, the government says it intends to ensure that youth are incorporated into policy, legislative and programming decision making, through several mechanisms including Youth Parliament, President's Youth Award Republic of Guyana (PYARG) and through the drafting of a national youth policy, which will articulate young people's perspectives on politics and good governance in Guyana.
"In Guyana, our young men and women are calling for meaningful civic, economic, social and political participation. In response, Government has crafted a multi-faceted, multi-tiered and multi-agency approach to creating the enabling environment through which our youth can express their multi-talented capabilities, capacities, and values in a wide and varied cross-section of endeavors," Jordan noted.