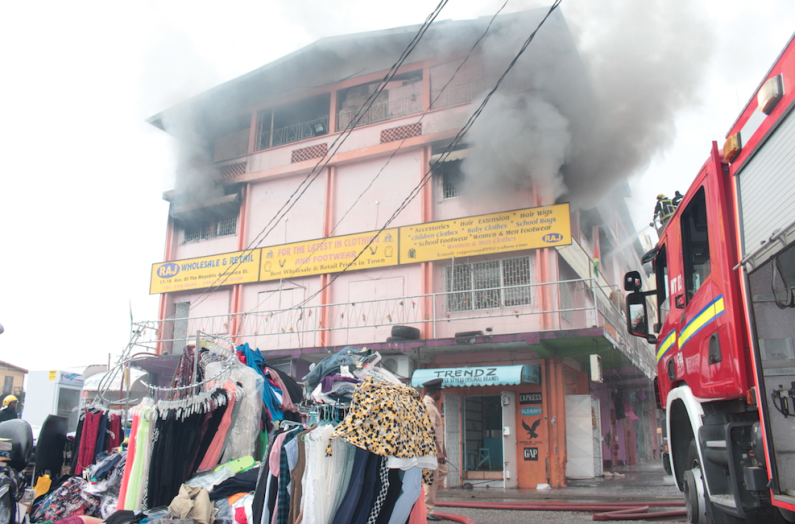 A number of  businesses have been left counting losses after a midday fire ravaged through their three-story building at the corner of Avenue of the Republic and Croal Street.
Quick action by the Guyana Fire Service supported by cloudy conditions and rainfall, contained the blaze as the police moved in quickly and cordoned off the area as the affected businesses saved what they could.
The building housed a number of small clothing and general stores.
The fire reportedly started in the middle 2nd floor of the building and quickly jumped to the top floor.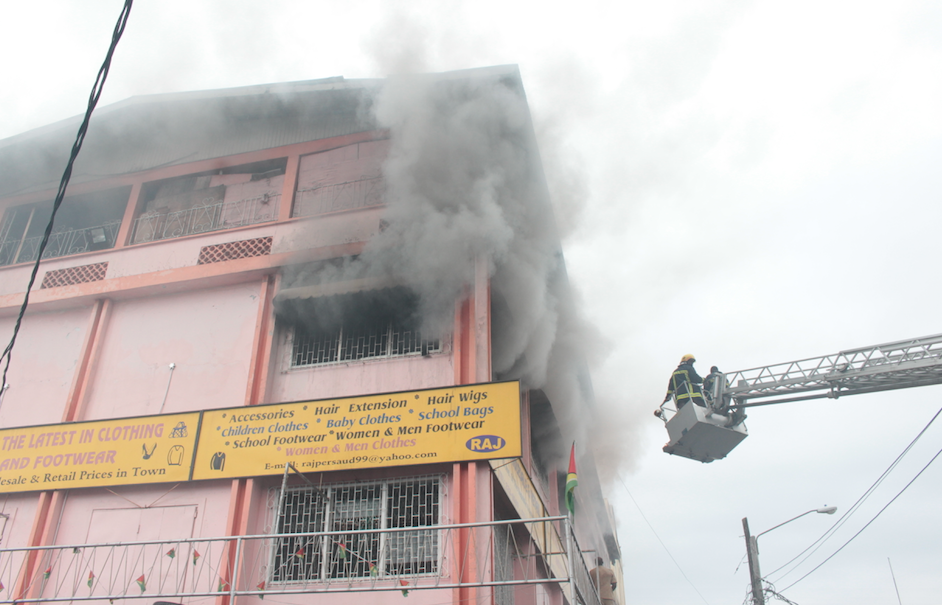 The heavy grill work coupled with steel doors initially prevented the fire fighters from gaining full access. However, they were able to cut through the grill work and tackle the blaze as hundreds of persons gathered in the downtown shopping area.
Nearby businesses quickly closed their doors even as the fire was contained.
The owner of one of the affected businesses said hundreds of millions of dollars have been lost in the blaze.  He said the fire service responded promptly but there was not much they could do to prevent those losses even with their quick response.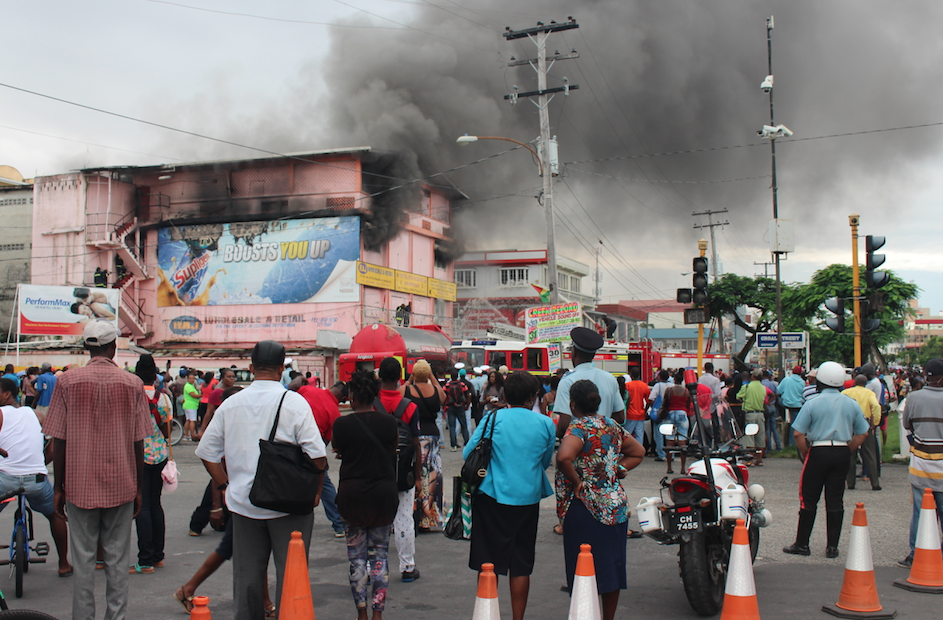 The Fire Service Central Station is located not too far from where the fire struck.  The fire service brought out four fire tenders including the crane fire tender to douse the blaze from overhead.
A cause of the fire is unknown. Investigations have been launched.