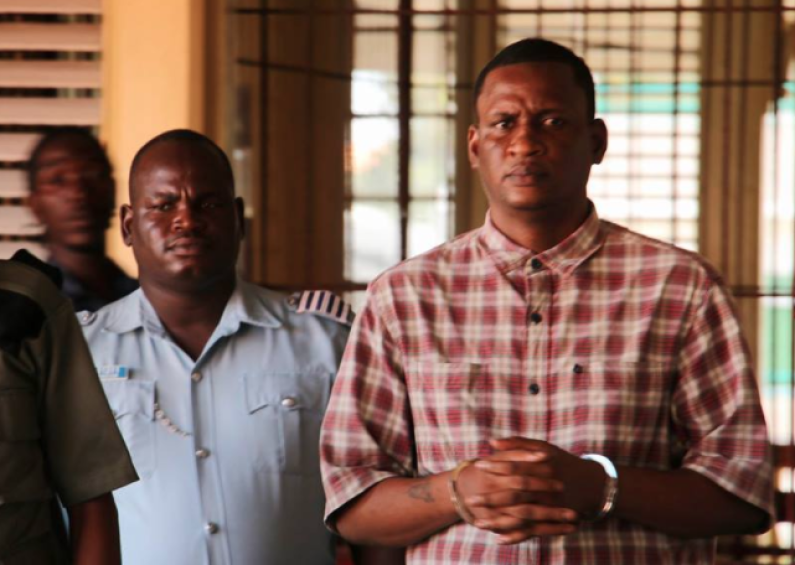 With his family members shouting to the heavens, a Georgetown businessman walked out of Court today as a free man, after a jury found him not guilty of murdering a suspected bandit.
The businessman, Lawrence Wayne, hurried out of the courtroom and into a relative's car moments after the verdict was read and the Judge brought an end to the proceedings.
He was on remand since 2015, after being charged with the shooting death of suspected bandit, Dexter Lindo.
The case dates back to an August 23, 2015 robbery at the businessman's shop on the Merriman's Mall.  The business place had been attacked by bandits.  Moments after the incident, he noticed one of the suspected gunmen who had carried out the robbery, exiting a car in the Alberttown area.
The businessman reportedly opened fire on the bandit, hitting him several times to the body. He drove away from the scene, leaving the injured man behind.
The suspected bandit was later found at a private hospital, where he had died.  A gun and ammunition were found close to the area where he was shot.