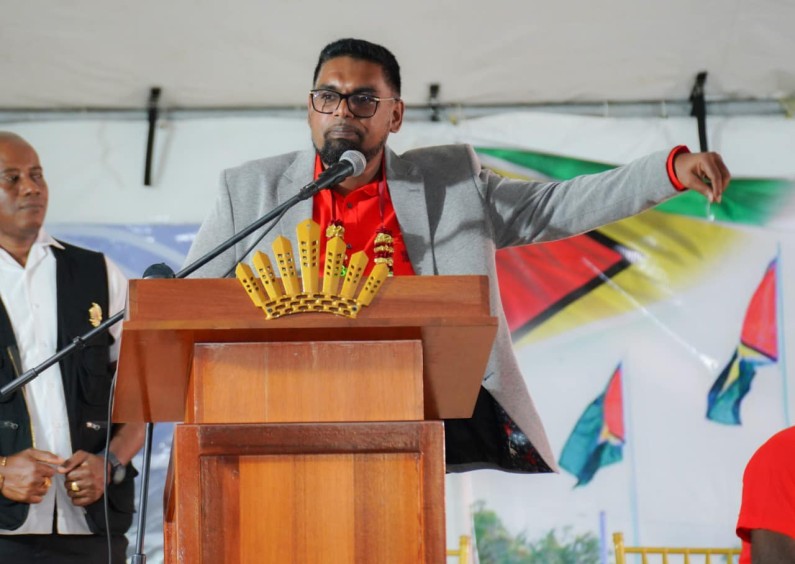 Faced with mounting criticism from the trade unions and the opposition over not implementing the minimum wage increase for the private sector, President Irfaan Ali last evening announced that the cabinet has finally come around to supporting the $60,000 per month minimum wage.
The President made the announcement as he addressed the Enmore Martyrs commemoration ceremony last evening.
"The cabinet has agreed to the recommendation of the tripartite committee and we are in support of the minimum wage that is going to be established, the $60,000 minimum wage. You are pushing at open doors, we are friends of the workers, we are not enemies of the workers, we want what is best for the workers", the President said.
He did not say when the new minimum wage for the private sector will take effect.
Back in January, a tripartite committee agreed to have the private sector minimum wage increased from $44,200 to $60,000. But there was no movement over the past months to give effect to the recommendation and that incensed the unions.
The business community had been pushing back against the increase in the minimum wage, pointing to losses incurred as a result of the COVID-19 pandemic and the slow recovery of businesses.
Last week, the Federation of Independent Trade Unions in Guyana hammered the government for the delays in increasing the minimum wage.  Earlier this week, the Opposition Leader Aubrey Norton also called out the government for the delays.