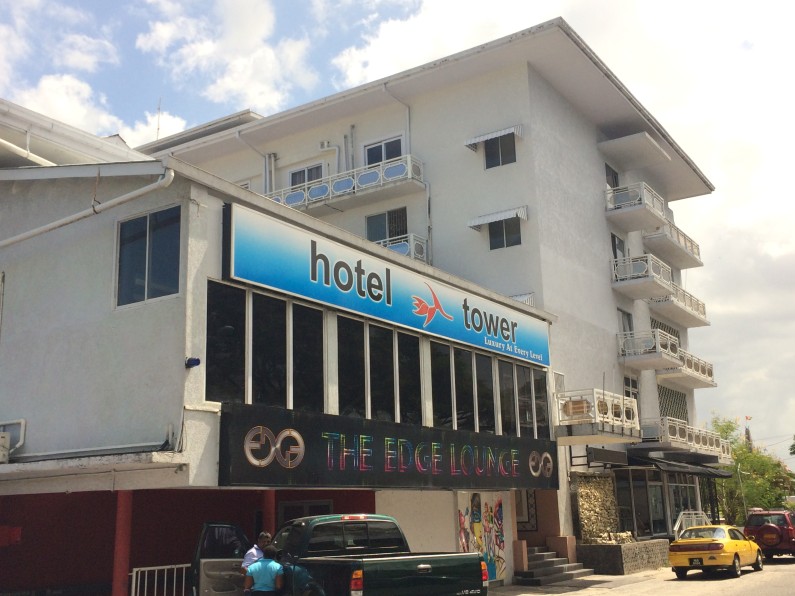 After financial problems forced it to shut down operations and close its doors earlier this year, the historic Hotel Tower in Georgetown is about to get a new lease on life.
Canadian company, Panther Recycling Corporation, is getting ready to purchase the hotel for US$8 Million. The deal which is almost closed will include all the properties and assets of the Main Street Hotel as well as the Emerald Tower Resort along the Linden Soesdyke Highway. The resort sits on 200 acres of land and has been out of operation for close to a decade.
The President  of Panther Recycling Corporation, Mike Mosgrove, is confident that with the takeover, his company could turn the hotel around. At a Thursday midday press conference in Georgetown, Mosgrove announced the purchase deal and his company's decision to invest close to US$2Million in the refurbishing of the hotel.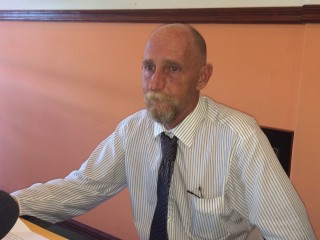 He said the purchase is being backed by Scotiabank and other partners in Canada. There is no Guyanese company or partner attached to the deal.
Mosgrove also told the  media that he is not worried about new hotels going up in Guyana, since he believes the Tower Hotel under his leadership will be able to survive and do well on its own.
The hotel could get a new name but still with the Tower brand attached. Mosgrove said the internet has not been kind to the hotel in the past and he intends to give it an all new start. He was referring to the protests that greeted the hotel by some of its workers when its doors were closed.
Those employees who were let go when the hotel wrapped up  its operations cannot be guaranteed of a job under the new owners because that is not part of the deal. Mosgrove pointed out that the hotel will hire qualified people who are suitable for the various jobs and old employees are welcomed to apply for those jobs.
The new owner said he wants the hotel to regain the landmark status it once held, but "if it doesn't work", he will take the blame but  he was quick to point out that he would not be throwing his money and investment behind a project that he does not believe in.
The hotel has been changing owners and management over the years. Mosgrove appears very confident that the new vision and deal will work.
"I don't want the dirty business, I don't want anything to do with it I am buying the assets", Mosgrove said, as he emphasized that his company and all of its dealings were above board.
The Hotel Tower is one of the oldest hotels in Guyana. Its doors were first opened in 1886.
Filed: 30th October 2014