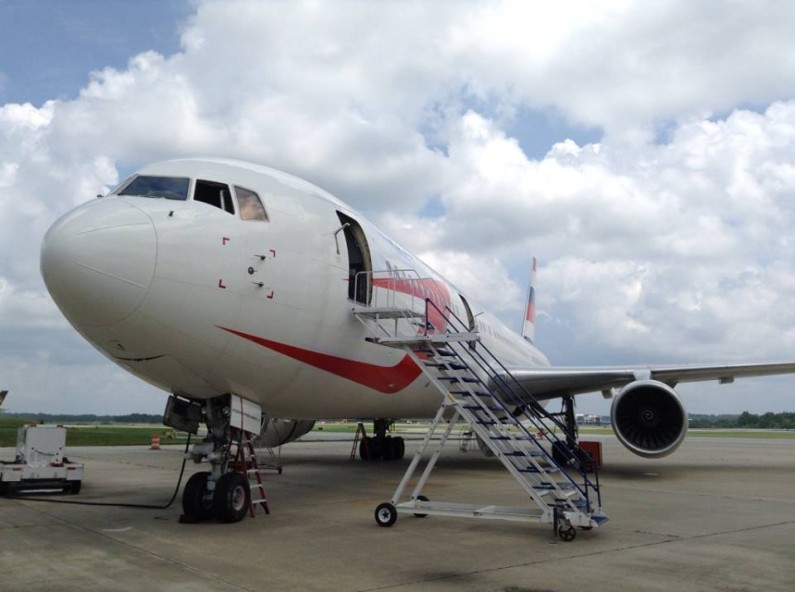 The Guyana Civil Aviation Authority (GCAA) has written to Dynamic Airways expressing concern about moves by the airline to begin advertising its return to Guyana before it has even applied to the local Aviation Authority for approval.
Director General of the Guyana Civil Aviation Authority, Zulficar Mohammed, on Thursday told News Source that his office is still to see an application from Dynamic Airlines for its service to the Guyana market. He said the GCAA has also made clear to Dynamic Airways that it must see all approvals from the US Authorities before it could be granted permission by the Guyanese Authorities to restart operations.
The North Carolina based airline has started an online advertising blitz announcing its return to the Guyana market with return fares for under US$500.  Mohammed said while the GCAA cannot stop the airline from the online advertising, it has made it clear to the carrier that it cannot start advertising in the local press until all approvals would have been granted by the Guyanese authorities.
Earlier this week, Dynamic Airways and the Travelspan Agency announced a new partnership that will see Travelspan doing most of the seat selling for Dynamic Airways. Travelspan has already given a commitment to buy out bulk seats when the airline returns.
On Thursday, Dynamic Airways through its Public Relations company in the United States announced that it is ready to restart its Guyana service. In that release, the Chief Operations Officer of the airline Bill Gray, is quoted a s saying "in past months our team has worked diligently on restarting air service to Guyana. With the help of authorities from both countries as well as our partners we were able to prepare the type of service we believe is long overdue in this market".
The airline first began its service in Guyana in late June, 2014, but the carrier was forced to put a hold on its service after it encountered several problems with the US authorities over approvals to land at New York's JFK  Airport. The airline suspended the Guyana operations, reassessed its service and had to reapply for all approvals to launch the schedule service.
30th October,2014