The 44th Regular Meeting of CARICOM Heads of Government got underway last evening in Nassau, Bahamas, and even as regional leaders are meeting to discuss the progress made since their last meeting, a number of new issues, as well as old ones are confronting the region.
Central among those issues is the instability in Haiti, which is being rocked by gang violence and political instability.
CARICOM Secretary General, Dr. Carla Barnett said the situation in Haiti has been a challenge for both CARICOM and the international community to address.
"Even as progress is being made on some fronts, CARICOM and indeed the wider international community, continue to struggle to help Haiti resolve its multifaceted crises. We will continue our efforts to assist all stakeholders in Haiti to ensure a Haitian owned resolution," the CARICOM Secretary General said.
Echoing the Secretary General's call was incoming Chairman of CARICOM, Prime Minister of The Bahamas, Phillip Davis. He called for an urgent and strict intervention.
According to the Prime Minister, the troubles in Haiti is putting a strain on the Bahamas and other CARICOM states where Haitian nationals have been seeking refuge.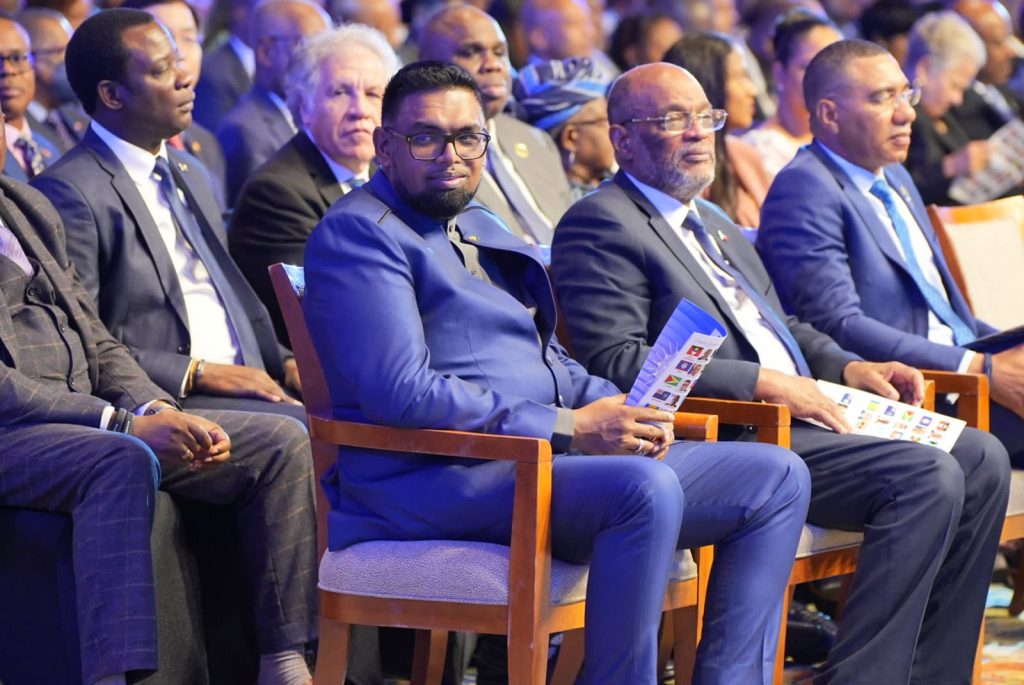 "The crisis in Haiti requires our urgent attention. The turmoil and suffering continue to worsen. As a near neighbor the Bahamas is under great strain and many other countries in our region are already heavily impacted. We will all benefit if Haiti is again fully functioning," the Prime Minister said.
Meanwhile, on the issue of climate change, outgoing Chairman of the CARICOM, Suriname's President, Chan Santokhi expressed the region's disappointment at the outcome of several climate summits where CARICOM pled its case. He said those pleas appear to have gone unnoticed despite the climate challenges that confront the region.
"There is no more significant threat to our planet, children and future generations than climate, it is a living reality, the outcome of major climate change conference did not meet our expectations and lacked the ambition and action so much needed in our community. However emerging from COP 27 was to establish a fund for loss and damages—significant achievement for small and low lying developing states," the Surinamese President said.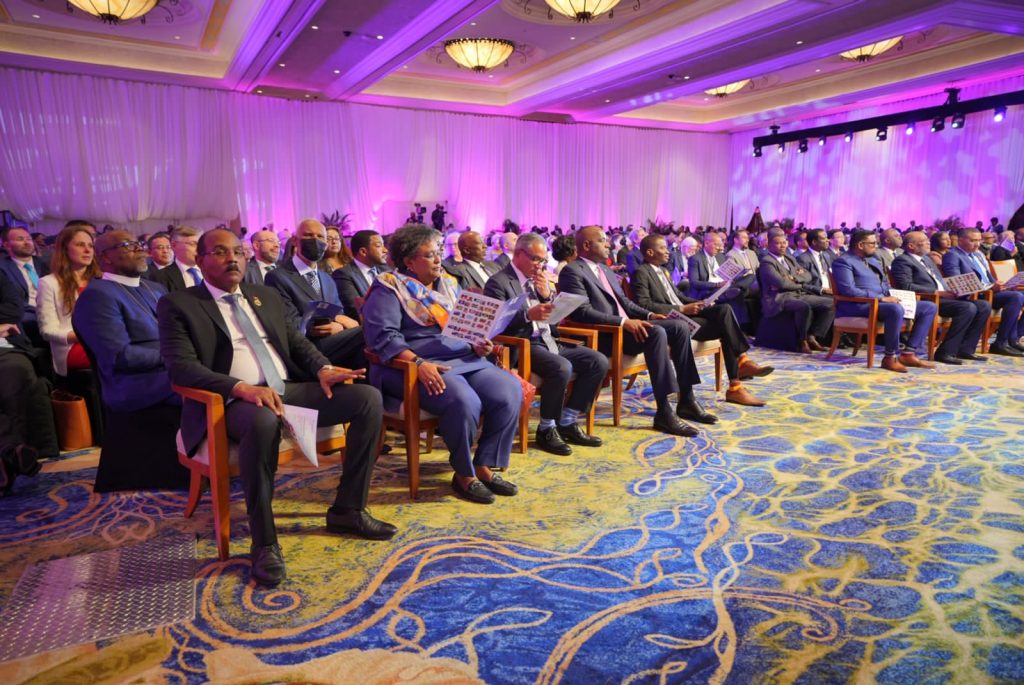 The Outgoing Chairman hailed Guyana for the role it is playing to ensure regional food security even in the face of high energy costs which continues to impact the cost of production.
Calls have also been made for international financial institutions to take positive actions to assist the region to overcome some of its challenges particular, climate related challenges.